With Christmas Jumper Day fast approaching, I thought it would be fun to make a Christmas jumper for Boy 4.
I had an idea for making something with an interactive element. I didn't want anything too complicated, perhaps something involving a pocket.
So here we have Santa and a chimney!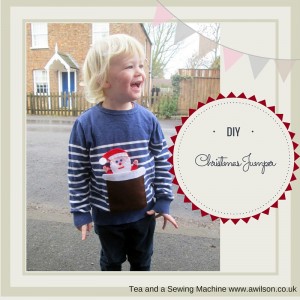 The Santa is attached to the inside of the chimney with a ribbon so that he doesn't get lost.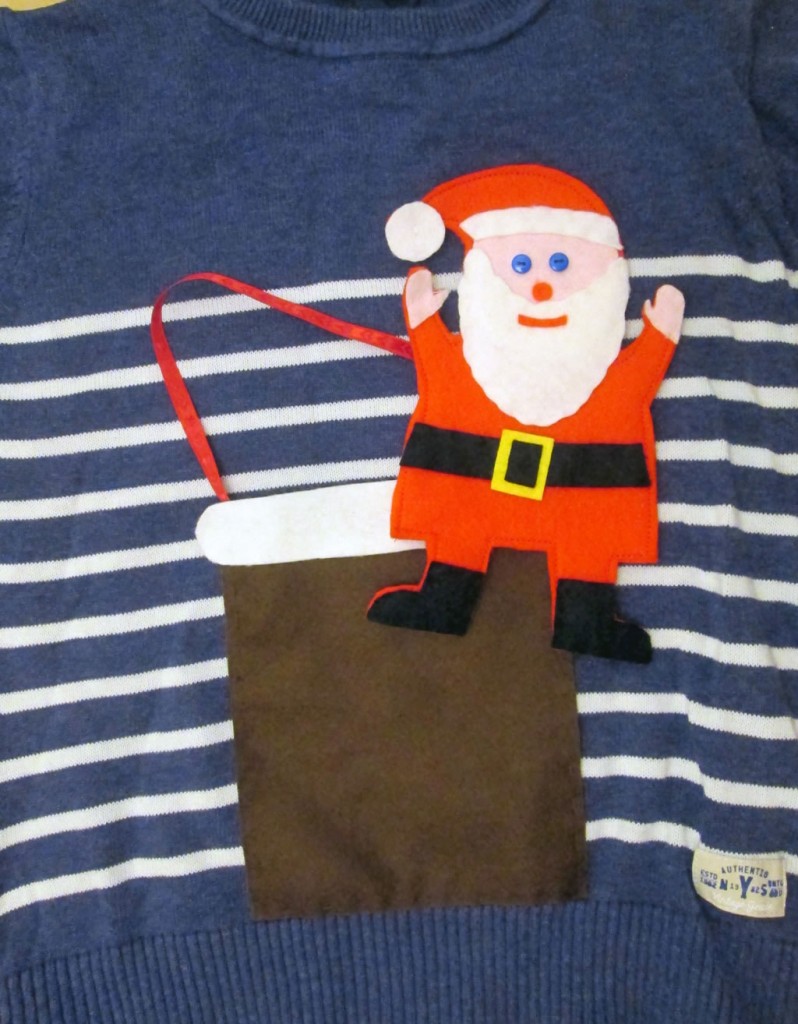 He can go into the chimney feet first…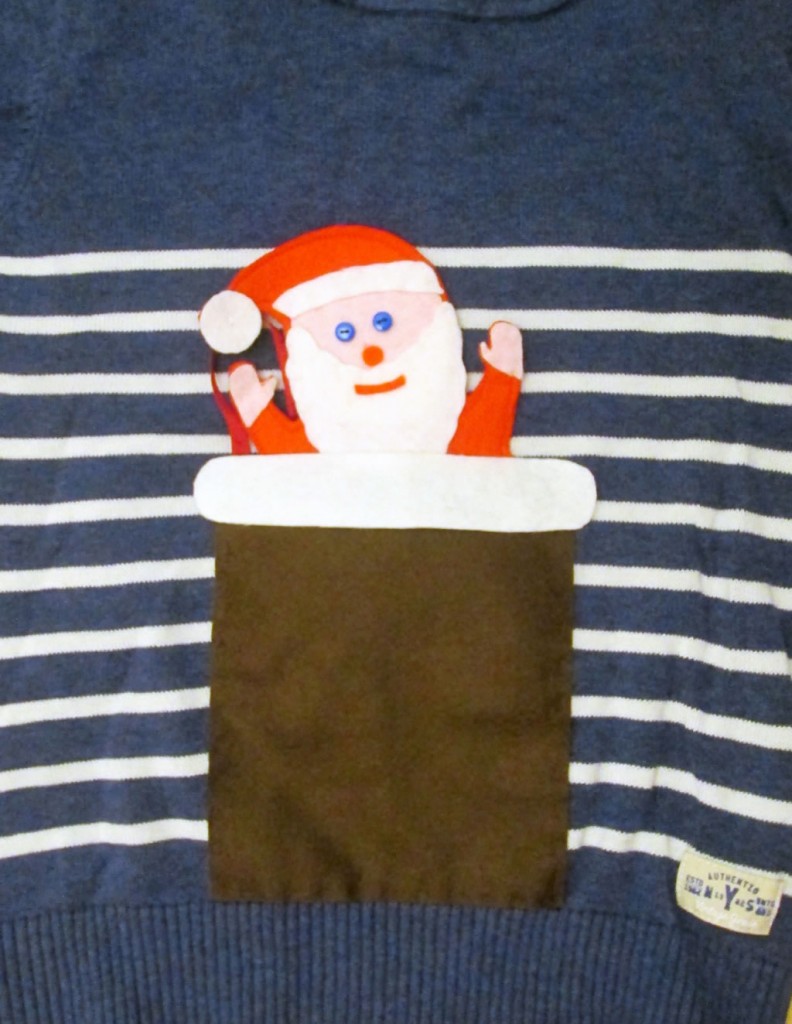 …or head first.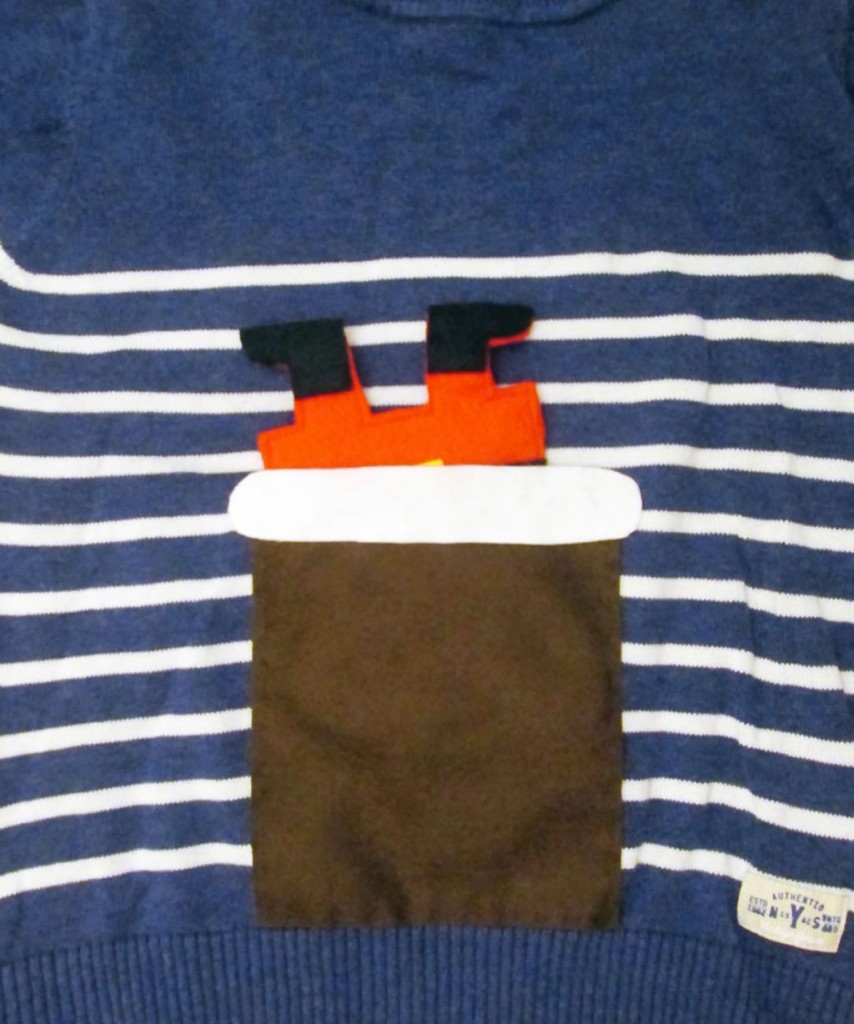 I used felt so that I woudn't have to worry about it fraying and the picture elements disintegrating.
How to Make an Interactive Christmas Jumper
You will need: a plain, long sleeved t shirt or a jumper (You could make one, buy one or use one you have already), felt, a template for your design (if you don't want to make your own, you can buy the one I used here), ribbon, buttons for eyes (or you could use felt).
1. Make your template. If drawing is not your thing, simple shapes work best. Use the top as a guide so that the finished design isn't too big.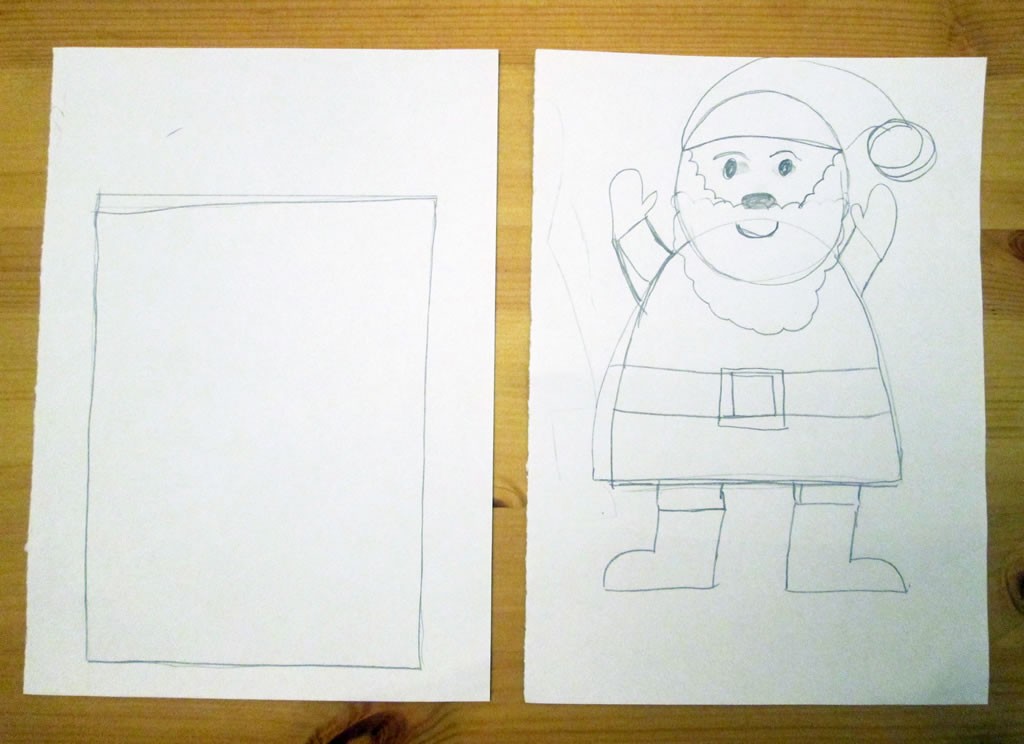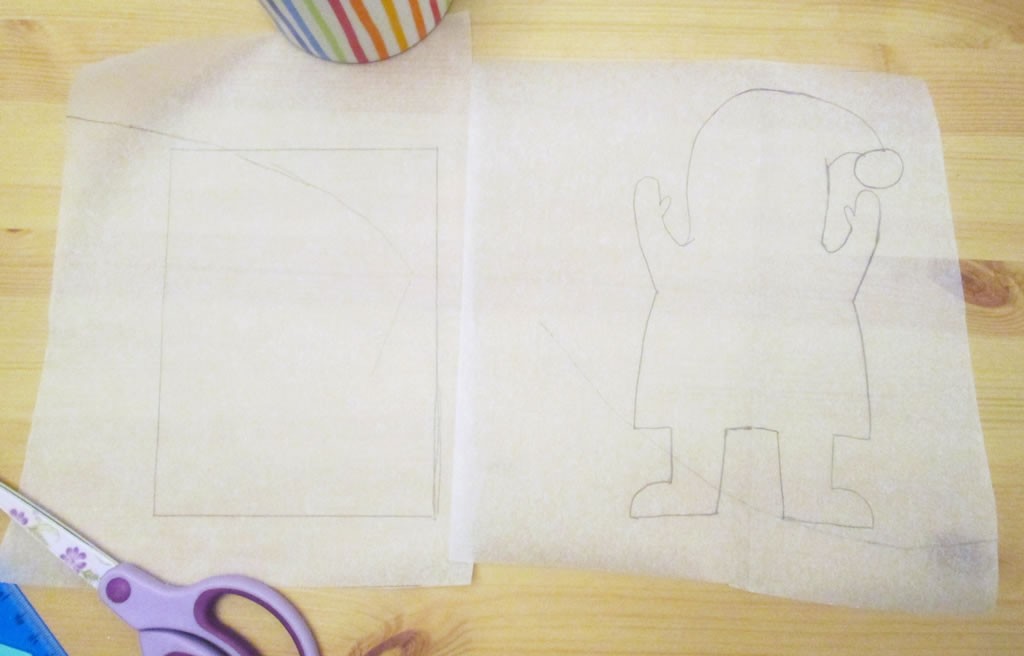 The elements you will need are: chimney, Santa's body, boots, belt, hands, head, beard, hair, eyes, nose and mouth, hat.
Check that the Santa will fit inside the chimney.
If you don't want to make your own, you can buy the one I used here.
2. Cut the pieces out of felt. You will need 2 of the body pieces.
3. Make up the Santa by appliqueing the various bits of him to one of the body pieces. I hand sewed the pieces on; you could use a sewing machine if you prefer.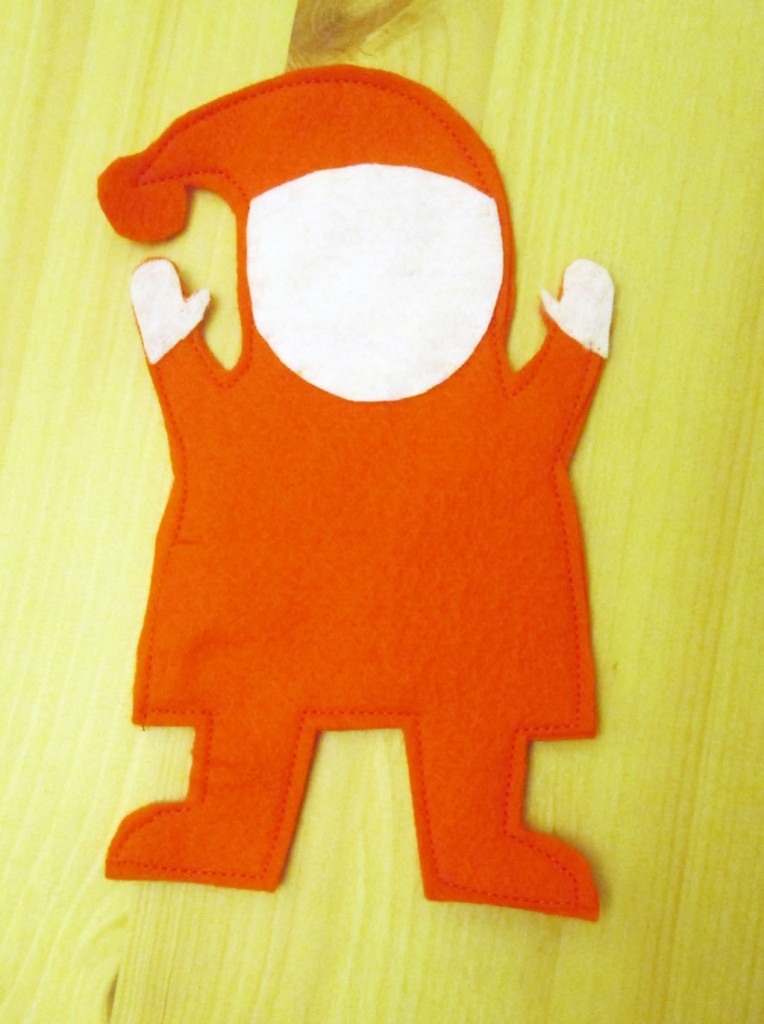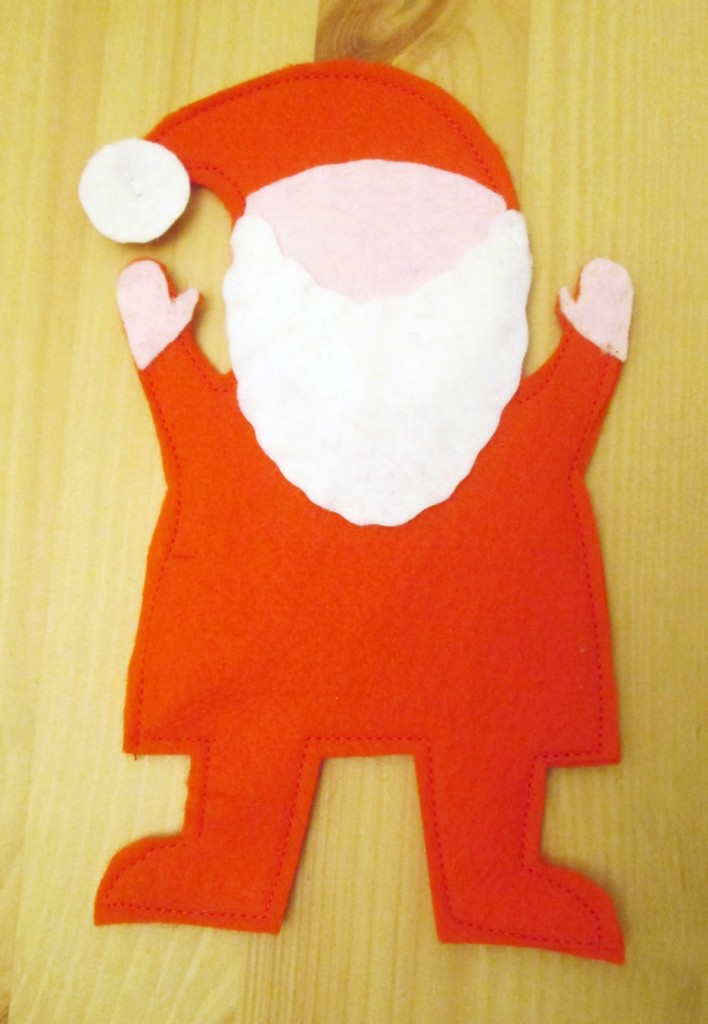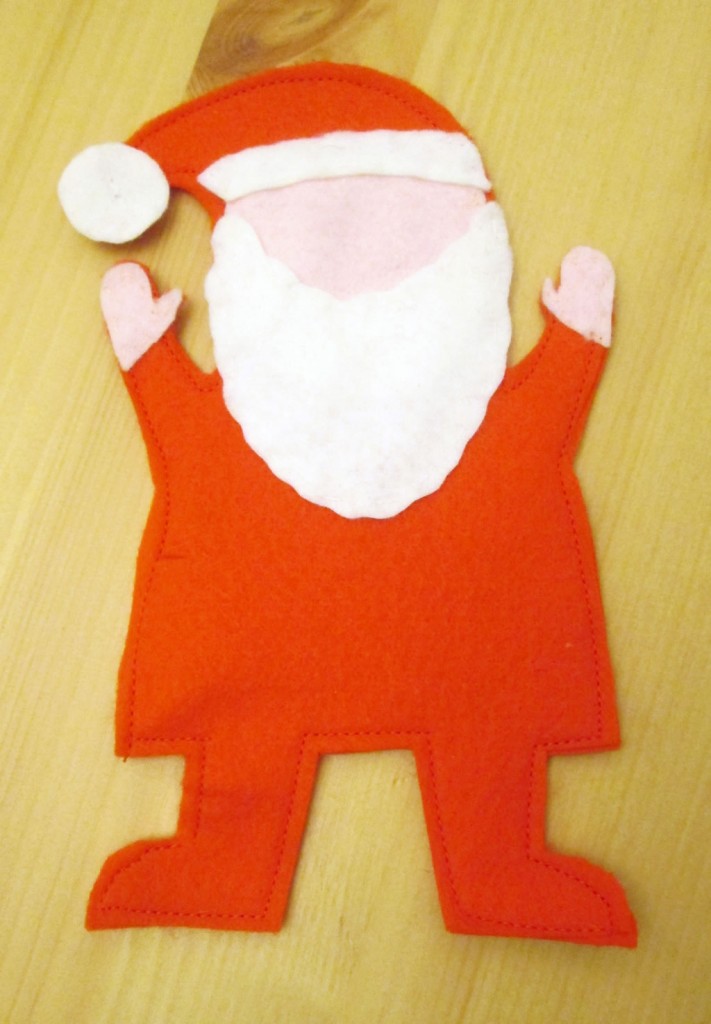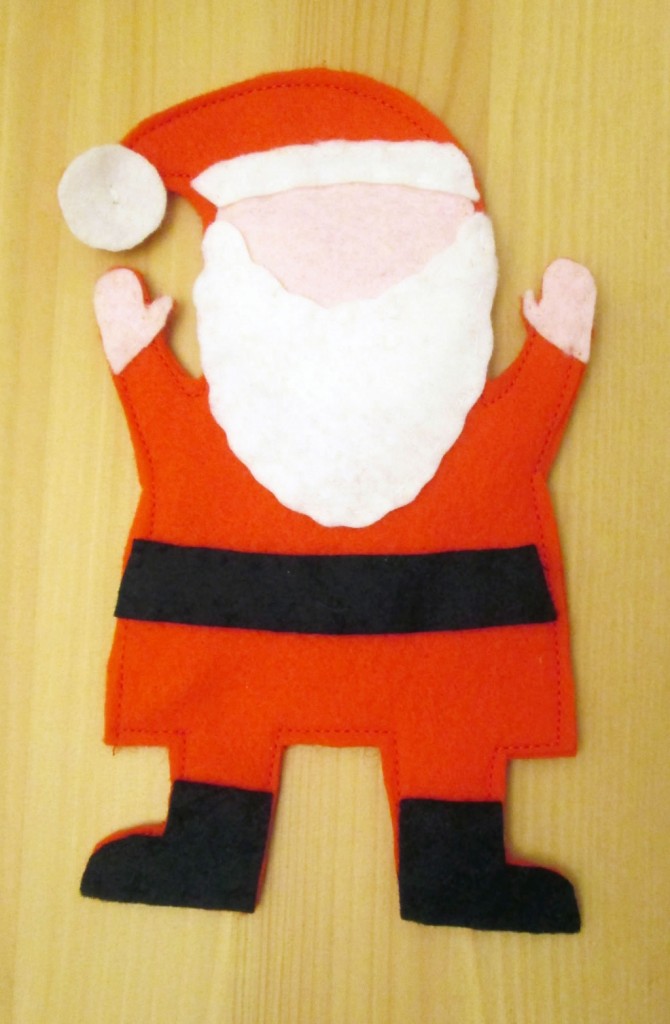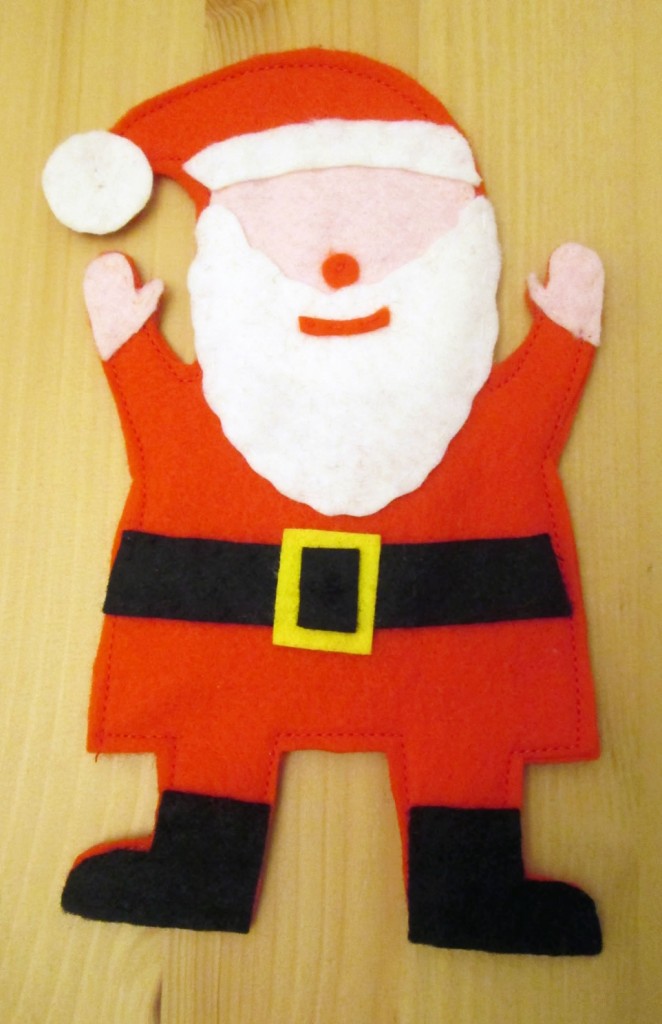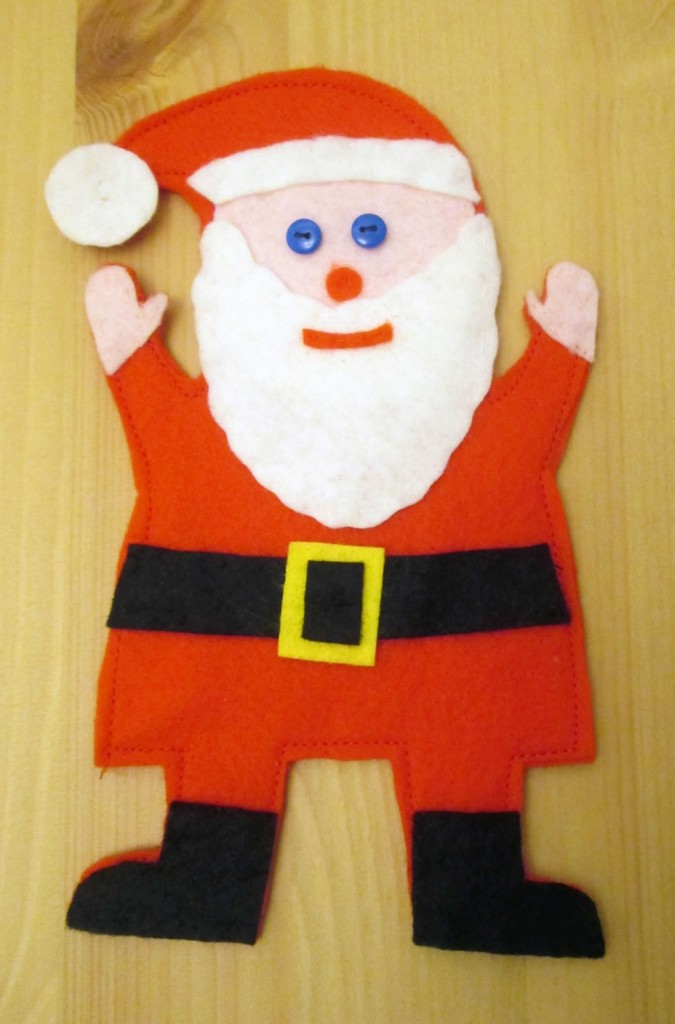 4. Sew the other body section on to cover the stitching at the back.
5.Sew the ribbon to the back of Santa's hand.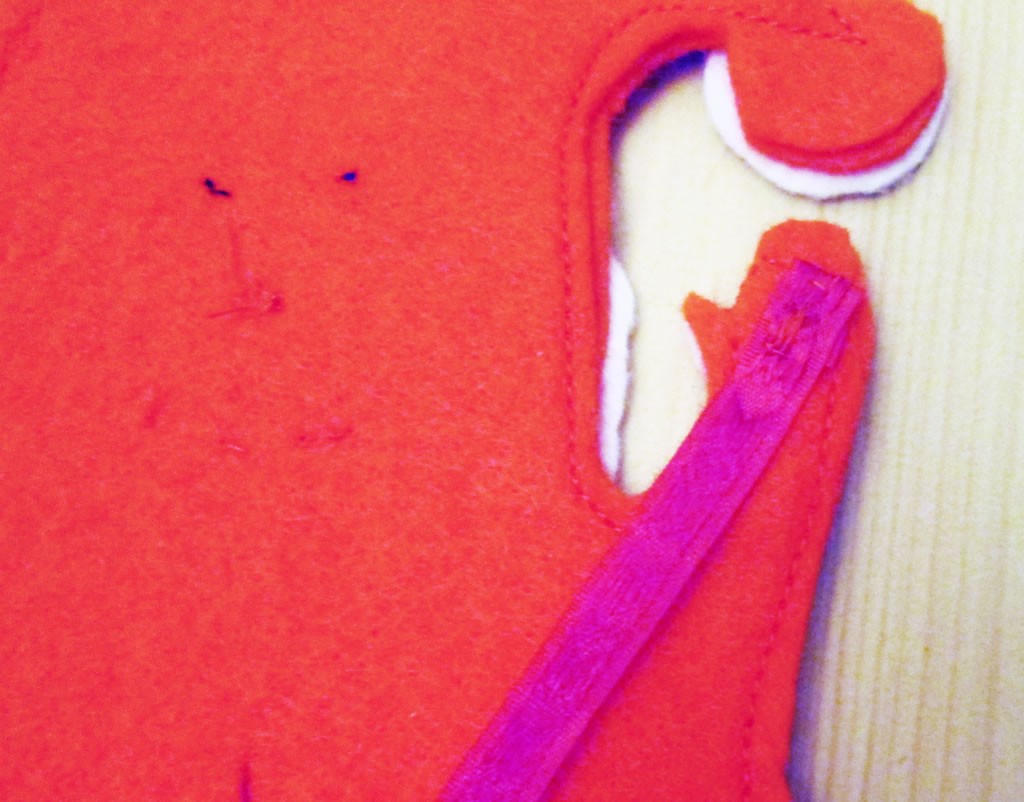 6. Sew the snow to the top of the chimney.
7. Pin the chimney to the jumper, near the bottom. Your little person will need to be able to get the Santa out of the chimney, so don't put it too high up. Sew around the sides and bottom of the chimney. Reinforce where you start and finish to make the pocket a bit stronger. And before any of you say anything, I am very aware that the chimney minus the Santa looks very much like a mug of beer ;).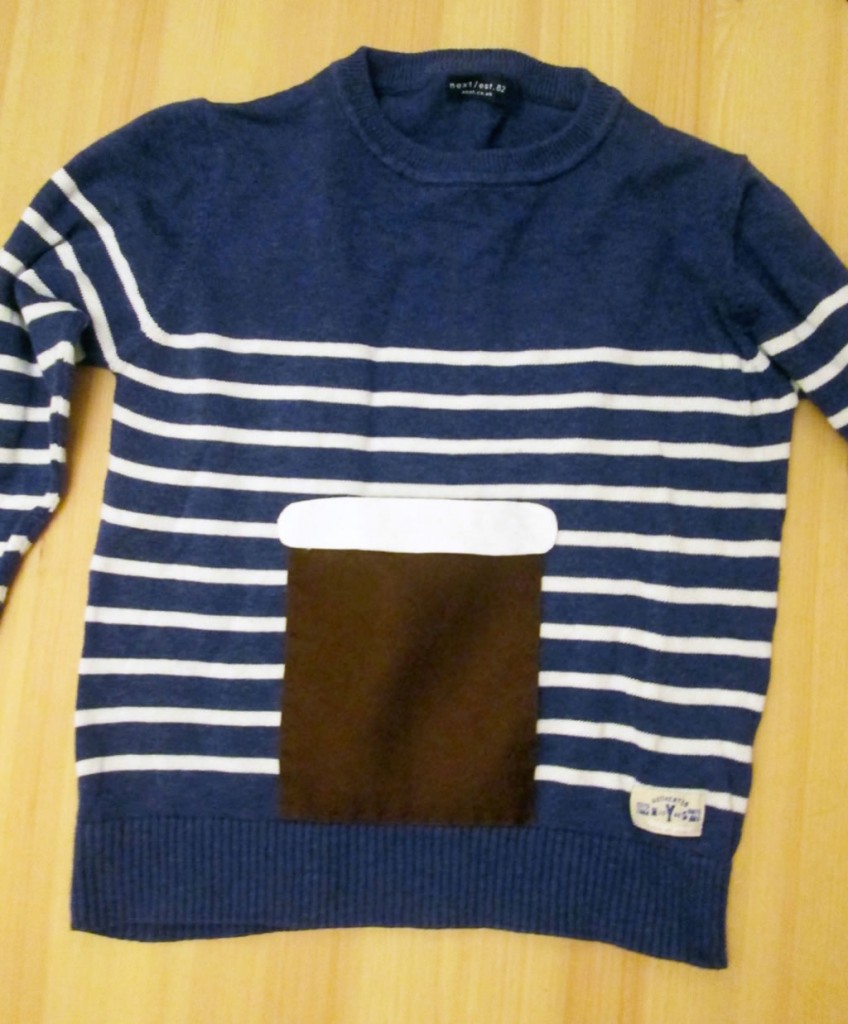 8. Sew the other end of the ribbon inside the chimney pocket.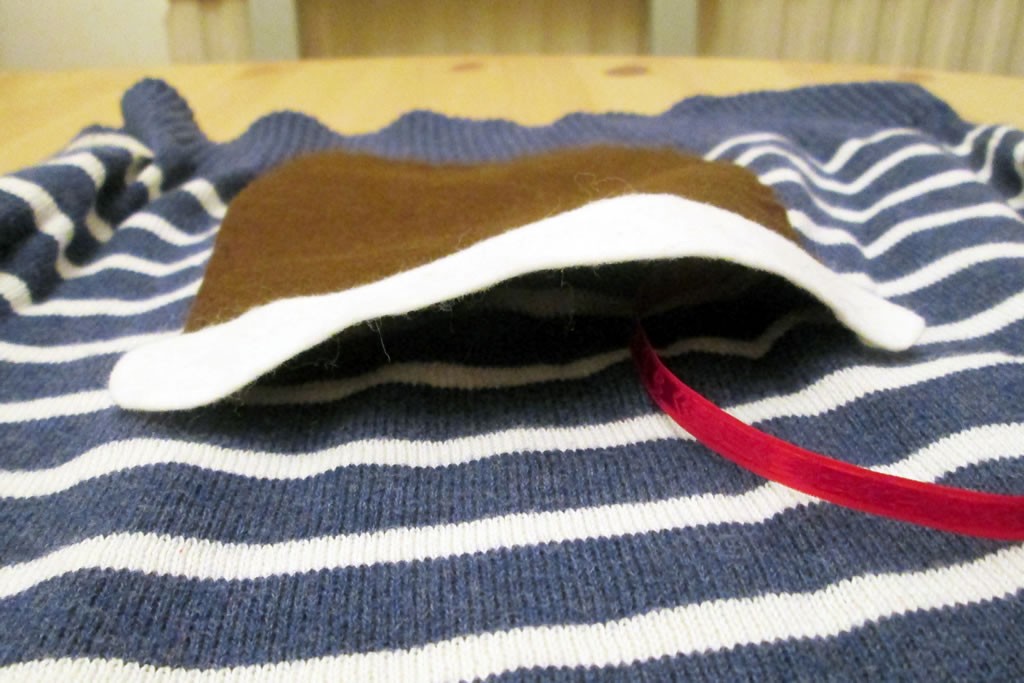 Your Christmas jumper is finished and you're good to go!