It's good to have some sparkle on your Christmas tree, right? Non sparkly tree decorations are fine, but we also need some twinkly ones!
Here is 2 tutorials for making your own sparkly, twinkly Christmas decorations. They are very easy to make so get the kids on board too! They are both made in the same way. Just bend the wire into the shape you want (cookie cutters ahoy!), thread the beads on and add a loop of ribbon.
How to Make Wire and Bead Christmas Decorations
You will need: wire (I used florists' wire), beads, ribbon or strong thread, star shaped cookie cutter (optional), round nosed pliers (optional).
Star Shaped Christmas Decoration
1. Bend a piece of wire around a star shaped cookie cutter. If you do not have one, you could either just bend it into a star, or you could draw a star shape and use that as a template. Leave some wire spare for making loops at the top of the star.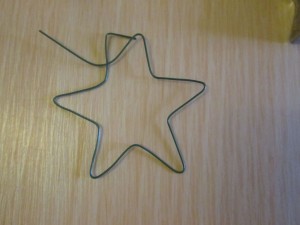 2. Thread beads onto the wire. I used a variety of larger seed beads and small faceted beads. You might need to unbend your star a little bit to get the beads round the corners.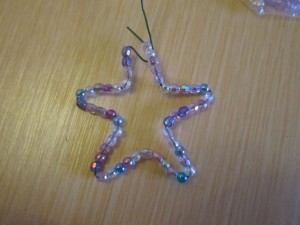 3. When you have covered the star, make a loop at either end. If you have round nosed pliers, you could use those. Otherwise you could bend the ends round a pencil.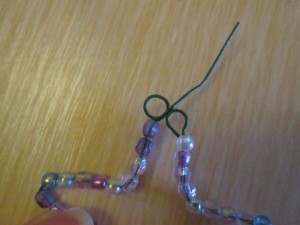 4. Thread a piece of ribbon through the loops and tie the ends together.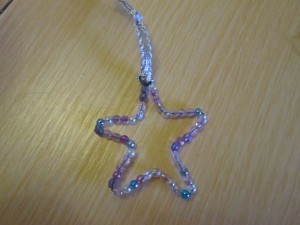 Spiral Christmas Tree Decoration
1. Starting at one end of the length of wire, bend it into a loop. Leave a little bit of wire at the end.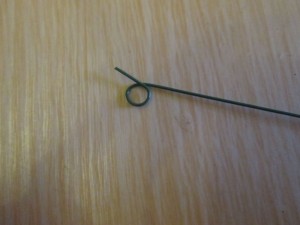 2. Keep bending the wire round so that it makes a flat spiral.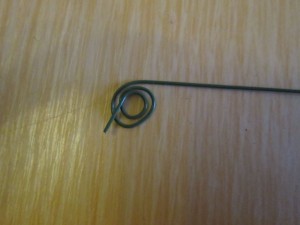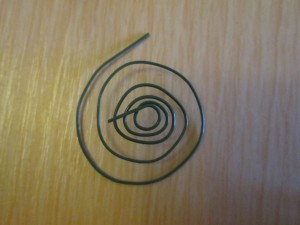 3. Take the end in the middle of the spiral. Using round nosed pliers, make a small loop. If you do not have round nosed pliers, bend the wire round a skewer or a cocktail stick. Stretch the spiral.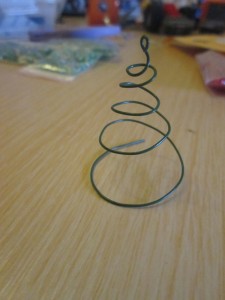 4. Starting at the bottom, thread beads onto the wire. I used a mixture of small round and faceted green beads and some larger red beads.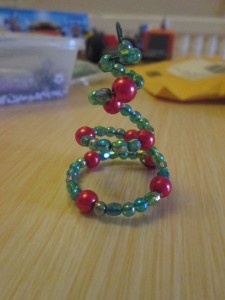 5. When threading on the beads, leave a little bit spare to bend around the last bead to hold.
Happy sparkly crafting!