How to Make a Shirt Without a Pattern
The full tutorial showing how to make a shirt without a pattern is here on the Minerva Crafts Bloggers' Network.
My third little boy, Barnabas, took a fancy to wearing shirts a couple of years ago. I don't know the exact reason but I'm guessing it's also why my second boy, Aidan, won't wear trousers unless they're tracksuit bottoms (apart from his school trousers, which he has no choice about!).
As I had never made a shirt before and it was something I wanted to try, I decided to have a go at making a little shirt for Barnabas.
Children are an easy shape to make things for and, being small, the things require less fabric.
I also wanted to try to make a shirt without a pattern. I thought it would probably be doable as long as I kept things simple.
Officially I should probably have taken all his measurements and made the pattern that way. However I did not fancy chasing him round the house with a tape measure. This would probably result in me tripping over the cat and mangling myself on Lego.
So instead I used one of Barnabas' t shirts as a guide for making the pattern.
How I Made the Shirt
You can read the full tutorial showing how to make a little boy's shirt without a pattern here, including how to make the pattern pieces.
Barnabas likes his shirt and I'm very happy with the way it's turned out! It is very simple, nothing fancy. The main part of the shirt is three sections. There are button bands on the front, but they're easy to do and they solve the issue of the front bits needing to be wider than just the back cut in half. The collar has a collar stand so that it sits nicely and doesn't distort the shirt.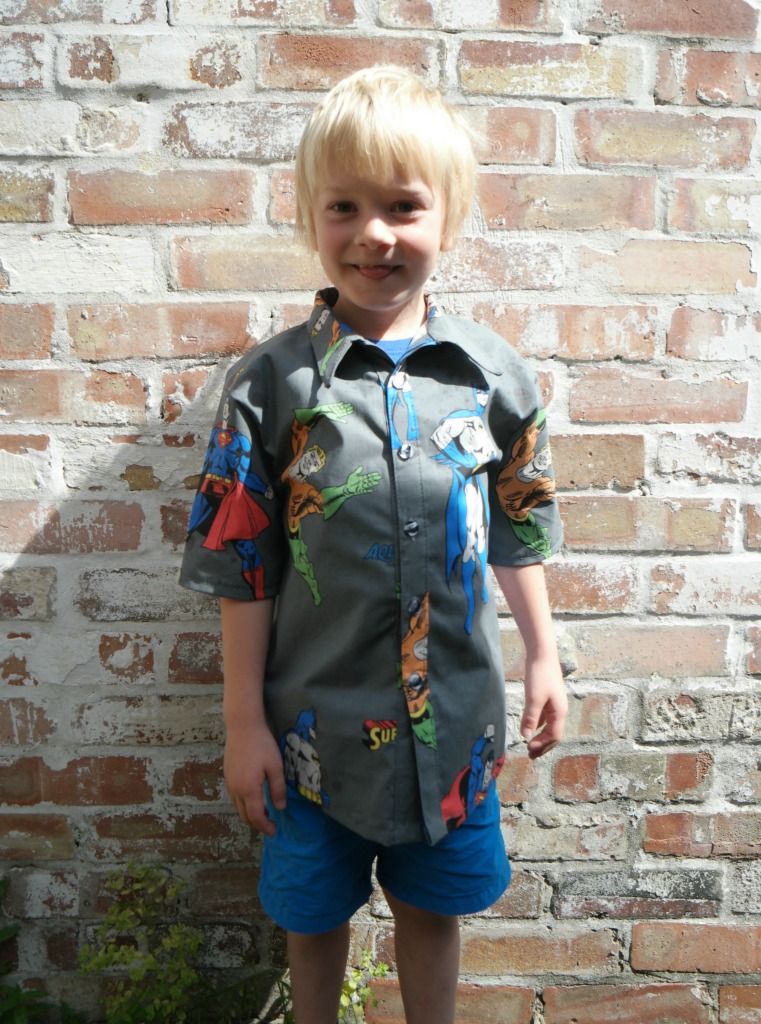 The collar was the only slightly tricky bit. I made a dress with a collar a few years ago from a pattern. It was a disaster! The instructions were totally confusing and I got into a right muddle. This time I did it my own way. It's turned out okay but I'm going to experiment a bit more next time to see if there is a really easy way to get a nice neat collar.
The fabric I used is this superhero print from Minerva Crafts.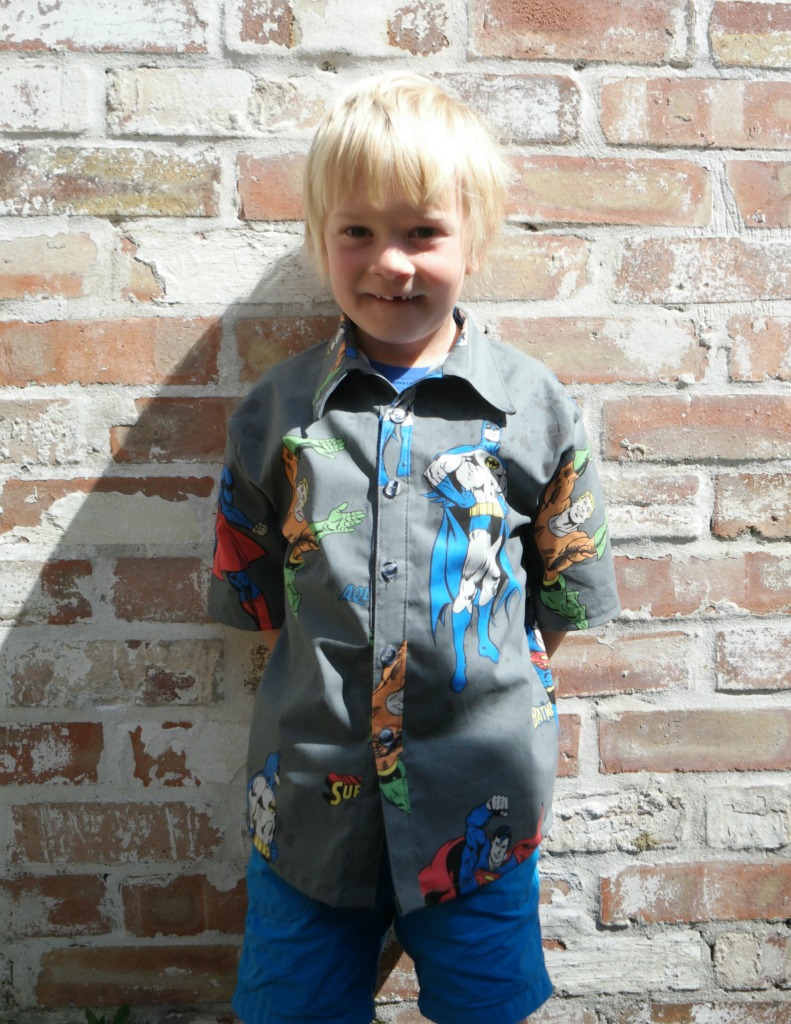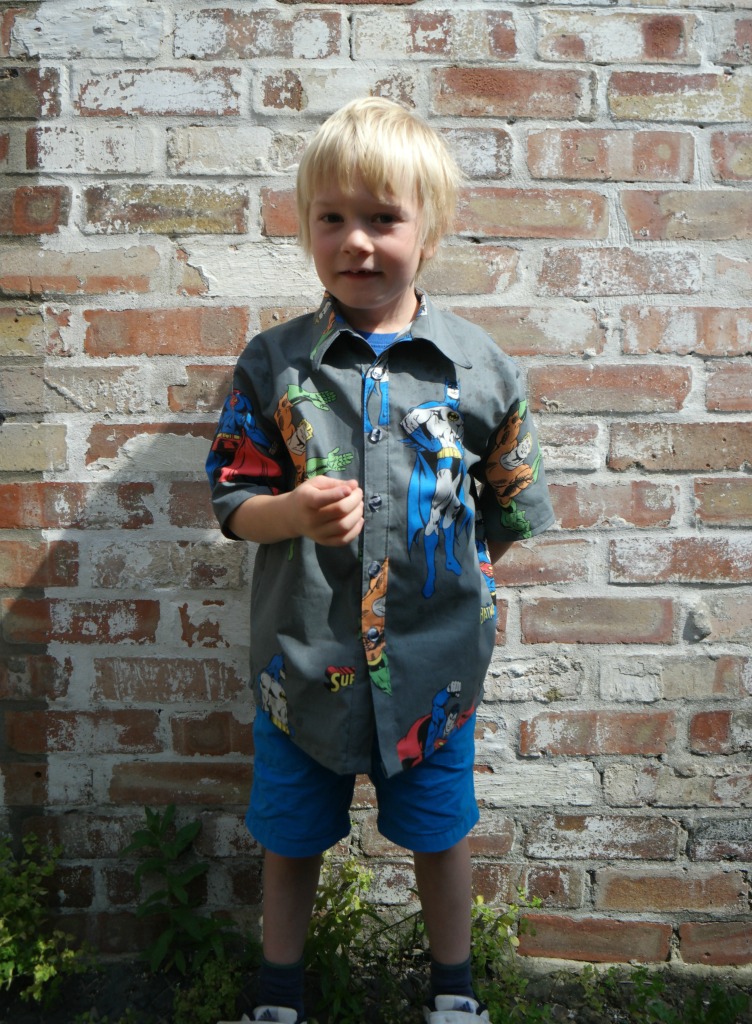 Linking up here.