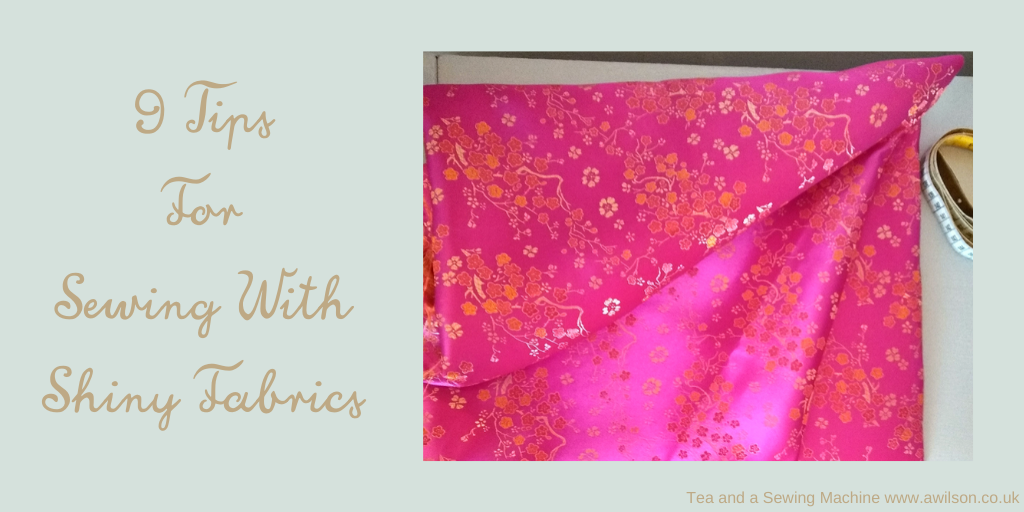 When you're new to sewing, working with cotton is by far and away the easiest sort of fabric to use. It doesn't fray too much, it doesn't stretch, it holds its shape and it will go through the sewing machine without getting stuck or sliding around all over the place.
But sooner or later, you're going to want to sew with something else. Perhaps something shiny, floaty, thicker, or stretchy.
Sewing with shiny fabric can seem daunting, especially if you read people's blog posts about how hard they are to sew!
It's true that these fabrics do present with some challenges, but they're not impossible! All you need is a few tips to point you in the right direction.
Recently I made this. I actually considered not posting this picture because I'm not happy about the extra padding that's started to creep on around my middle.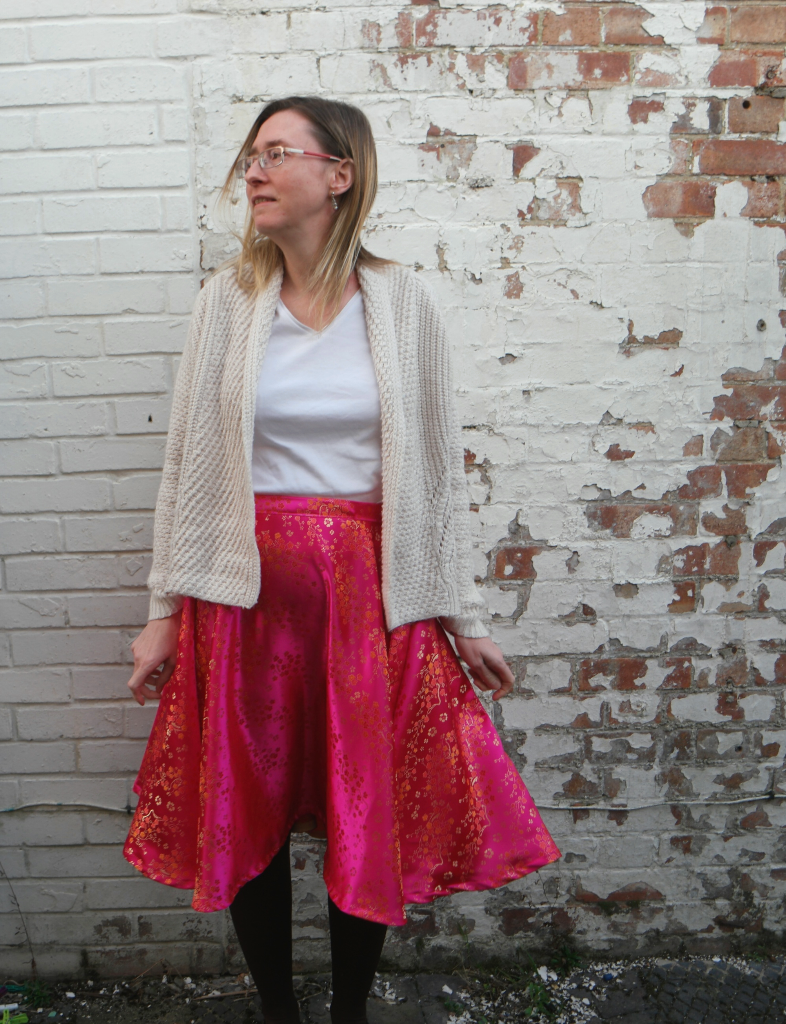 I decided to post it anyway because there is to much out here in internetland where people look perfect. I am a real human. I've produced 4 kids and I like cake. And if any of you are feeling depressed because your house is messy, I've got pictures of mine that would make you feel so much better!
Anyway, the fabric's beautiful, I love the colour, and a different top might help, so I'm going to wear it anyway.
Sewing With Shiny Fabric
Before I get into this, I just want to say that making this skirt was NOT a nightmare! Although the fabric is shiny, it's quite thick so it holds its shape well. Because of that I didn't have issues associated with those kinds of fabrics.
If you follow these tips, you can totally make something shiny and gorgeous without it being a disaster, and without wanting to throw your sewing machine through the nearest window.
1. Change the Needle
There is proper advice for how often you should change your needle. It's after a certain number of hours but I can't remember how many. I usually only change the needle if it breaks or if my machine is complaining!
When sewing with shiny fabric though, a blunt needle will pull at the threads and they will show. So before you do anything else, put a new needle into your machine, and ideally use a smaller than average one. It's an easy thing to do and could make all the difference.
2. Check the Tension
It's important that you change the needle before fiddling about with that little dial!
Issues with loopy stitches, pulling and skipped stitches are usually due to the needle, not the tension at all, so always try changing your needle first.
So if you are experiencing problems that look as though tension might be to blame, change the needle, the try sewing on a test piece of fabric. If that doesn't solve things, then try adjusting the tension.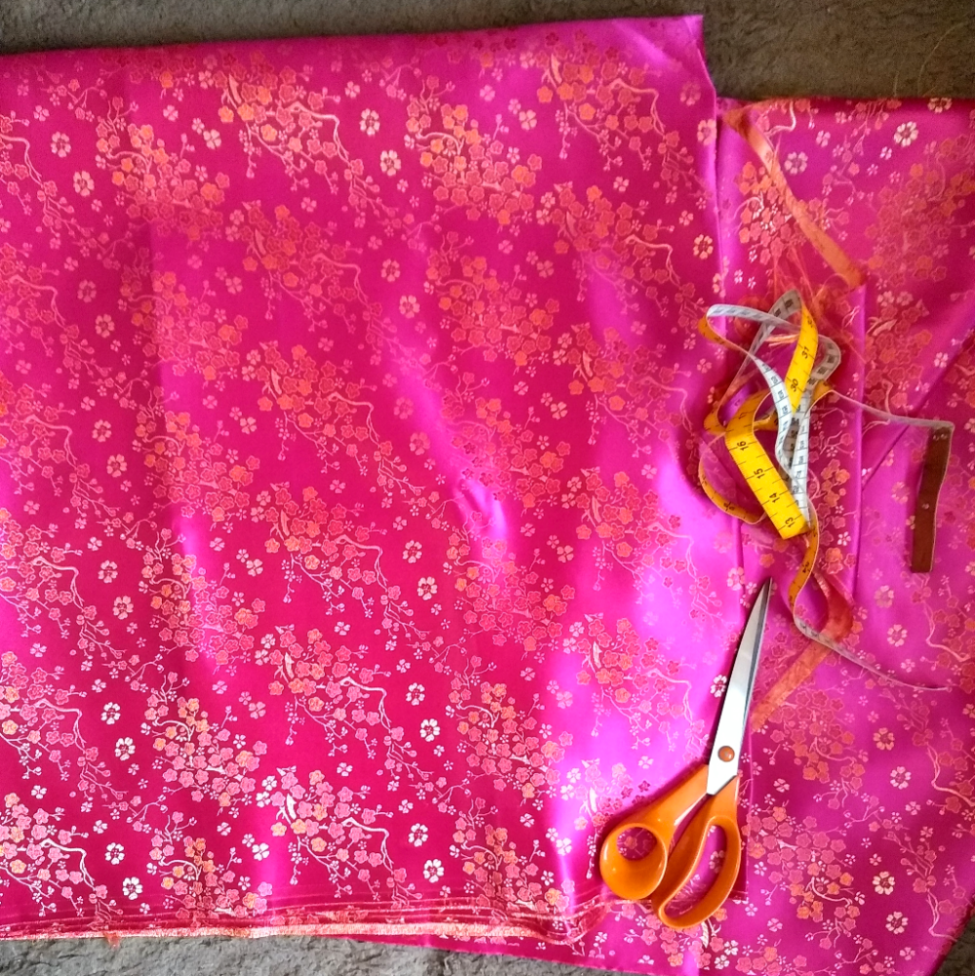 3. Use Sharp Pins
As with the needle on your sewing machine, you don't want to ruin your beautiful fabric with something as easy to avoid as blunt pins.
For some reason, I find that the pins that are all metal are often sharper than the ones with the little plastic bobbles.
So check that your pins are sharp. You might want to buy some new ones, or check the ones you have and put to one side any that are blunt.
There might be a proper way to check the sharpness of pins, but if there is, I don't know what it is. My method of testing pins is to jab myself in the finger!
Emery pin cushions are a good way to keep pins sharp. There's a post here on Vicky Myers Creations showing how to make one.
4. Pin the Seam Allowance
Shiny fabric is often less forgiving than cotton when it comes to pin marks, so pin in the seam allowance where possible.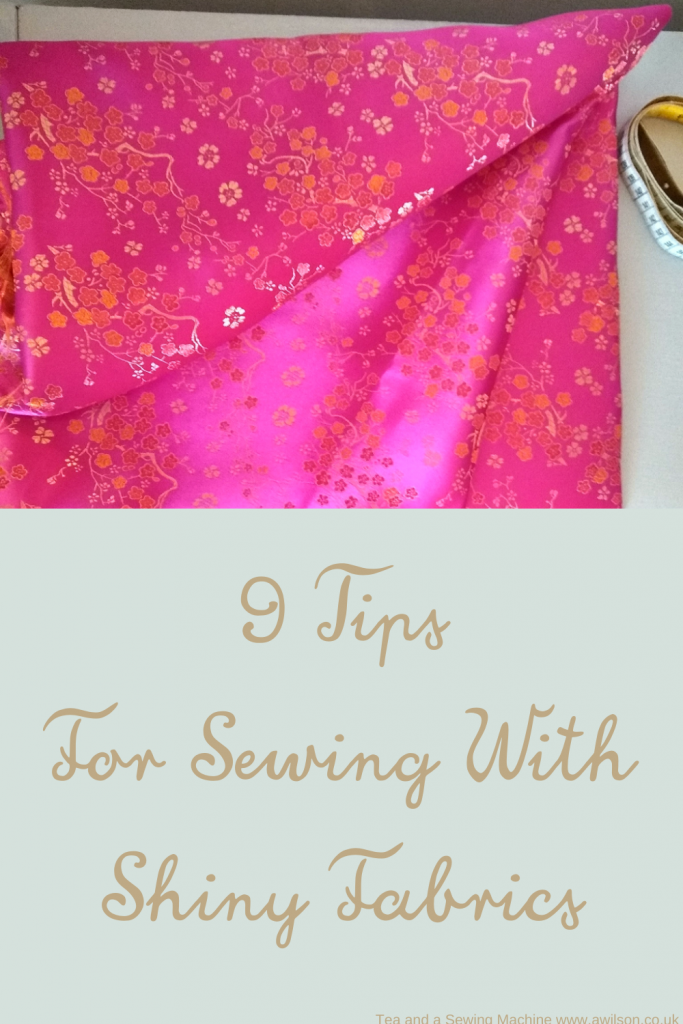 5. Make Use of Selvedges Where You Can
A massive issue when sewing with shiny fabric is that it often frays like nobody's business. I was very happy when I was making my skirt to find that I was able to use the selvedges for the side seams.
They don't fray, so if you can use them, even if it's just for the odd seam, then do!
6. Use a Generous Seam Allowance
And don't trim it down too much! I made that mistake with this skirt that I loved and wore a lot until the fraying got too bad and I ran out of safety pins!
Sewing right next to a raw edge will make the fraying worse. If you trim the seam down too much, the fabric will fray into the seam and you'll be left with a hole.
So allow a good couple of cm (an inch) for your finished seams.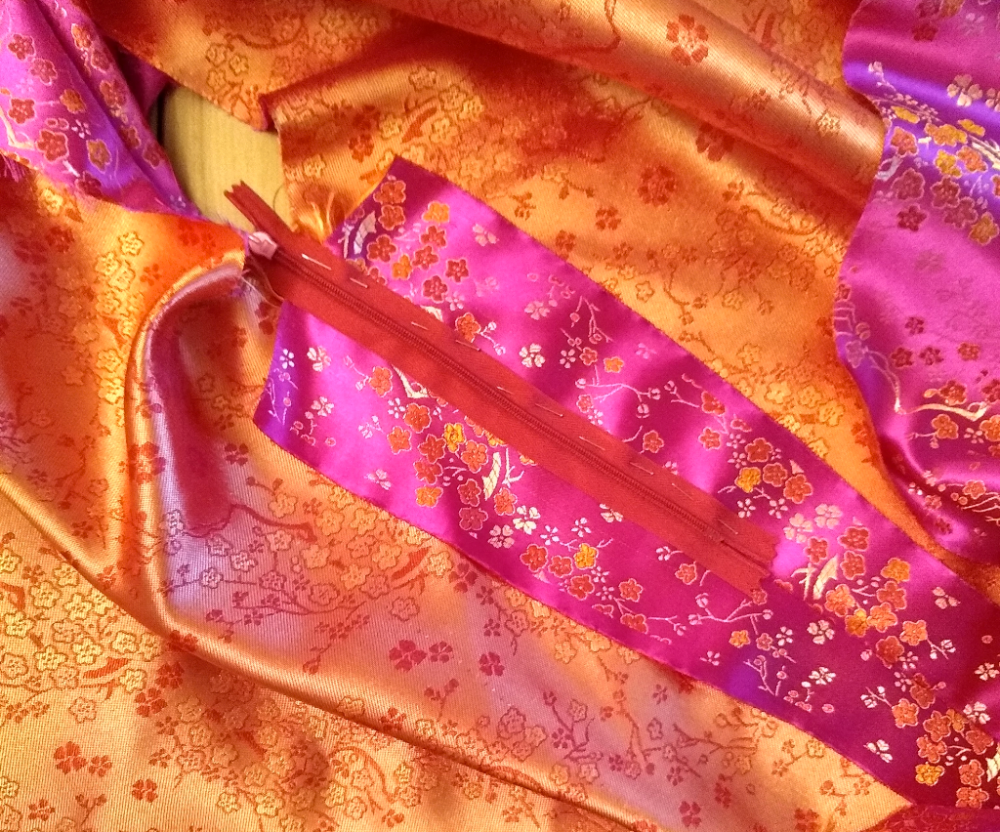 7. Use French Seams to Contain Fraying Hems
French seams offer a nice, neat solution to fraying hems, as the raw edges are contained inside the seam. This helps to prevent the fraying from getting much worse. So if you can't use the selvedge, sewing French seams might be the answer. Just don't trim the seams down too much! If you need to learn how to do this, there's a tutorial here.
8. Finish Hems With Bias Binding
This is my favourite way of finishing a hem, especially on a circle skirt. The bias binding stretches with the curve of the hem which makes it much easier to sew.
With shiny fabrics, it means that the fraying raw edges are trapped inside the bias binding. For instructions for how to finish a hem in this way, there's a post here.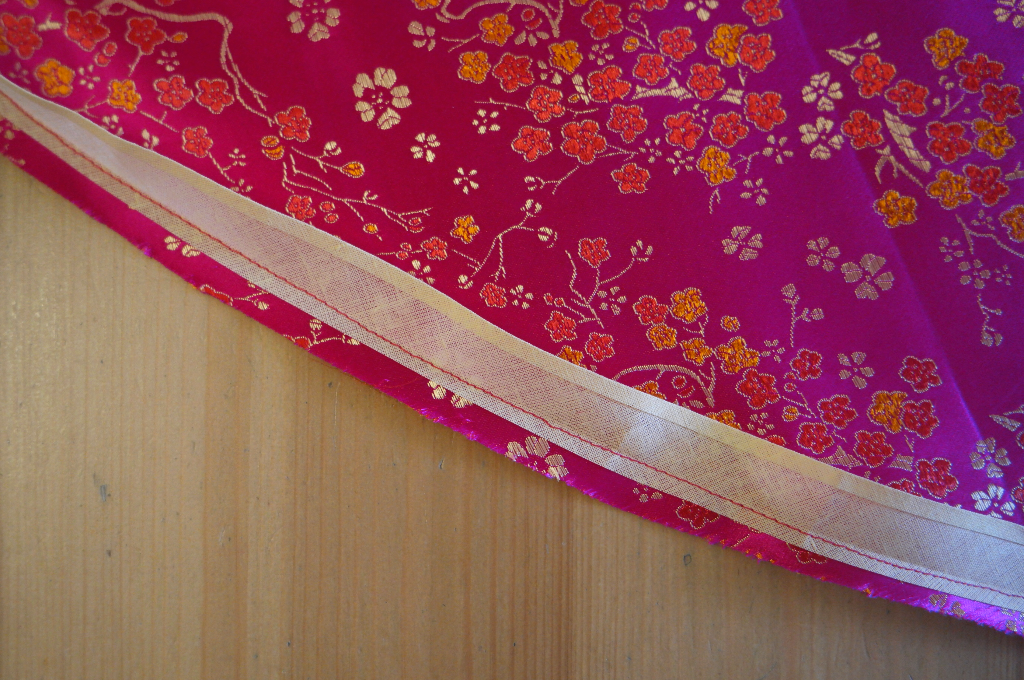 Use a Cool Iron
I hardly ever iron unless I'm making something! When I do, it's usually something cottony that's very creased, so I stick the iron on its hottest setting.
Unfortunately shiny fabric falls into the category of things that might melt if the iron's too hot. So check the temperature first! Even if the hot iron doesn't melt a hole in the fabric, it might take some of the shiny off.
Do you have a tip you'd like to share? Leave it in comments!