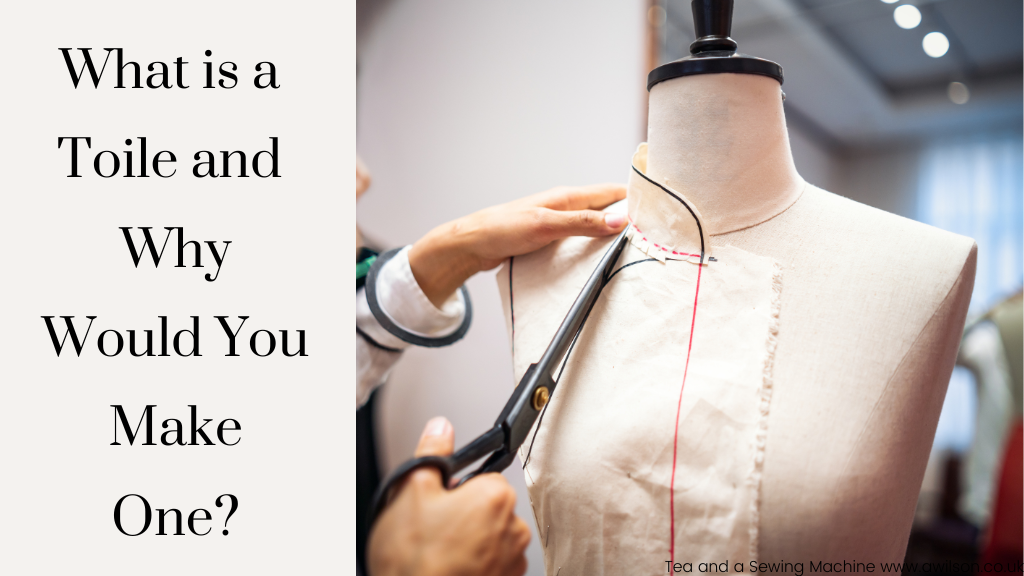 A toile, also known as a muslin in the USA, is a prototype of a garment. In the design process, it sits in between drafting pattern pieces and the finished version.
The toile allows the designer to check that the idea in his or her head will actually work from the pattern pieces they have made. If it doesn't, alterations can be made to the toile, then transferred back to the pattern pieces.
The idea is to make a version from cheaper fabric so that you can see how it will look, before making it from the expensive stuff and wishing you'd checked first!
What is a Toile Made From?
Traditionally a toile is made from muslin. In times gone by, muslin was the cheapest when it came to fabric.
These days, this isn't always the case. You can use muslin if you want to, but there are other options. If you need to make a toile, you might have what you need at home already. For dresses and other larger items, old sheets or duvet covers are good. Fabric that you bought online then realised it was hideous once it arrived is also good for making toiles!
For smaller things, old shirts are good. All you need is enough fabric to cut out your pattern pieces.
If you don't have what you need, you could use cheapy polycotton at £3 a metre.
Another interesting possibility, although I've never tried it, is Swedish pattern paper. It's like ordinary pattern paper except that you can sew it.
When Might I Want to Make a Toile?
It's not necessary to make a toile every time. But sometimes, it's a good idea to have a practise first.
You might want to consider making a toile if you are:
Making something using pattern pieces you have drafted yourself.
Planning to make significant changes to an existing pattern.
Making something that is close fitting.
Making something complicated.
Using an expensive fabric.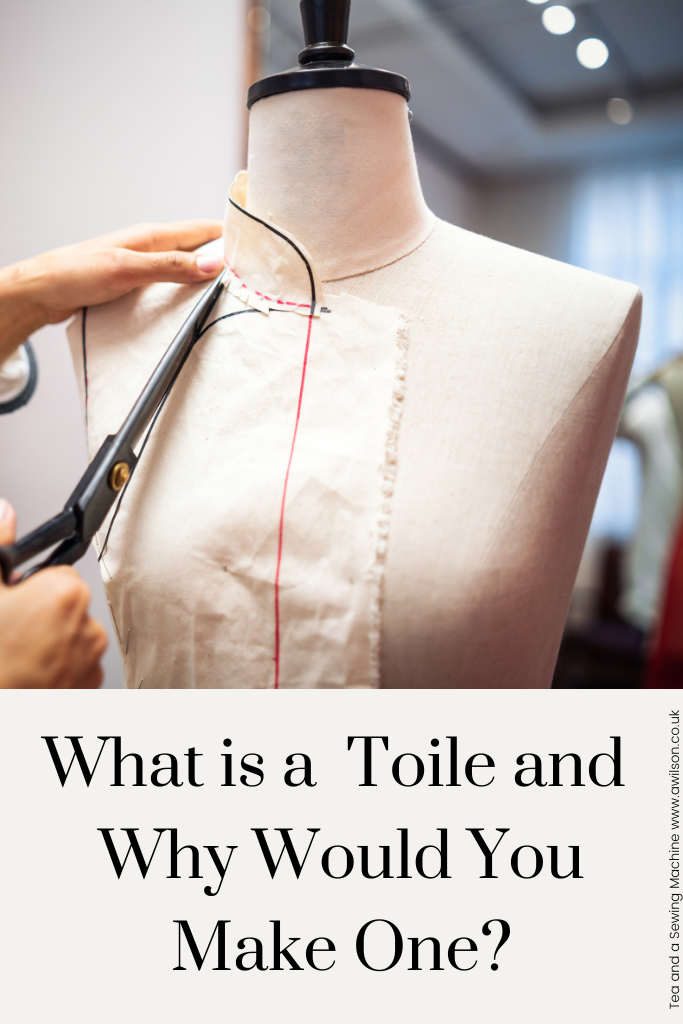 How Do I Make a Toile?
Once you have your pattern pieces, cut them out in the muslin or the old sheet or whatever it is you are using.
Sew the pieces together. Set your sewing machine to a long stitch and use thread in a contrasting colour. That way it will be easy to see the seams, and it'll be easy to pull them out if you need to. Don't worry about finishing seams or hemming, and you won't need to add fastenings either.
Once you've sewn it all up, try it on. See how it looks and check the fit. It can be difficult to do, especially if you want to check how it looks round the back, so having a dress form can be handy. But if you use a dress form, don't forget to try it on yourself as well!
If everything has turned out exactly as you wanted and it fits like a glove, then you can go on to make the proper version.
But if there are changes you need to make, you can do them now. Mark them on the toile with a pen.
Then make the same changes to the pattern pieces. Depending on what alterations you need to make, you might get away with adding changes to the original pattern pieces. Otherwise they might need to be redrawn.
If you are confident that the changes you've made are enough, then you can make the real version.
Otherwise you can make a second toile and repeat the process.
Once you're happy with the overall fit and appearance, you can make the real version in your beautiful fabric.
One More Thing…
Making a toile doesn't just give you a chance to iron out any potential problems before cutting into fabric that is beautiful and possibly expensive. It also gives you the chance to try things out and to experiment in a safe way. It's an opportunity to realise some of the ideas that you might have inside your head, at a stage of dressmaking where you would be checking whether things look, feel and fit okay anyway.
So if you do decide to make a toile next time you are making something, maybe you could try out some of your own ideas as well.
Happy sewing!