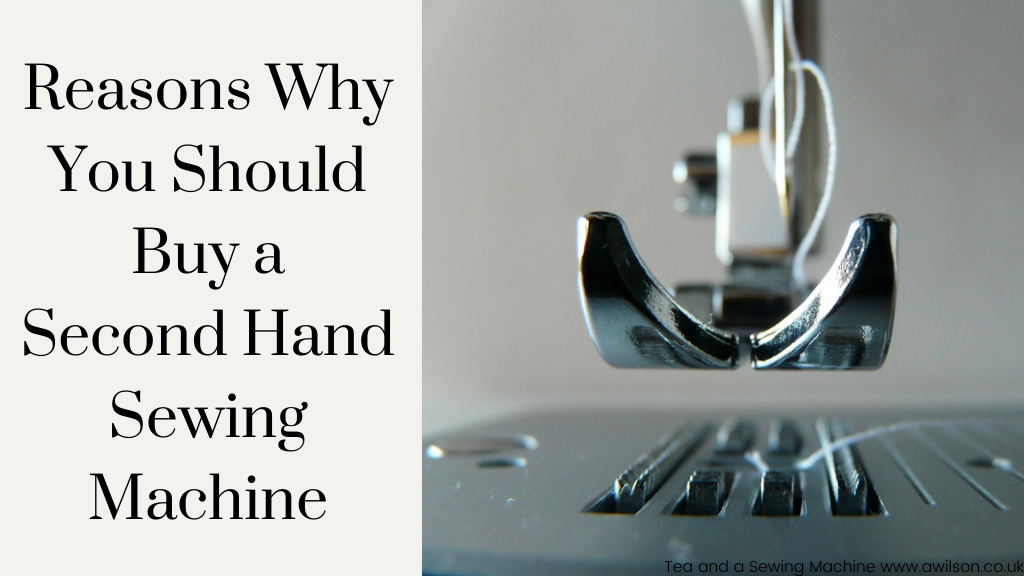 This is a guest post from Singer Outlet, who sell not only sewing machines but a whole range of sewing related things.
Hobbies can be expensive, and sewing is no exception! But, here's the good news; you can get a great value, high-quality sewing machine second-hand. Buying all your materials is part of the fun when taking up a new hobby, but you do not need to break the bank to get your hands on the good stuff. A used sewing machine means you don't need to splash out too much before you're even sure you're committed to the craft. Even if you're not a beginner, a second-hand sewing machine could be the perfect choice for you. Here are just a few of the reasons why you should buy a second hand sewing machine.
It's More Environmentally Friendly Than Buying New
When you buy anything new, it often comes with an unjustified amount of packaging. Well, there's no need to worry about unnecessary waste when you buy second-hand. By choosing a used sewing machine, you will be helping the environment by stopping plastic from going to landfill. Of course, there will always be a need for new sewing machines. But, when you purchase second-hand, you are making a difference by giving the sewing machine a longer lifespan! The more people buy used machines; the less pressure is put on factories to produce vast volumes of sewing machines. Another added benefit? Manufacturers can spend more time on developing new models, making them better quality.
Used Sewing Machines Cost Considerably Less
We can't deny that purchasing a brand new, top of the range sewing machine would be amazing, but they can be pretty expensive. If you want to take up sewing, but you don't have the spare pennies for a new model, take a look at second-hand machines instead. You'll still be able to get your hands on a fantastic machine, but without parting with as much cash. Also, you might require two different machines for different crafts. For example, a lightweight machine for when you're on the move and a heavy-duty machine for your quilting projects. Purchasing two new models might not be possible, so consider buying one, or both, second-hand.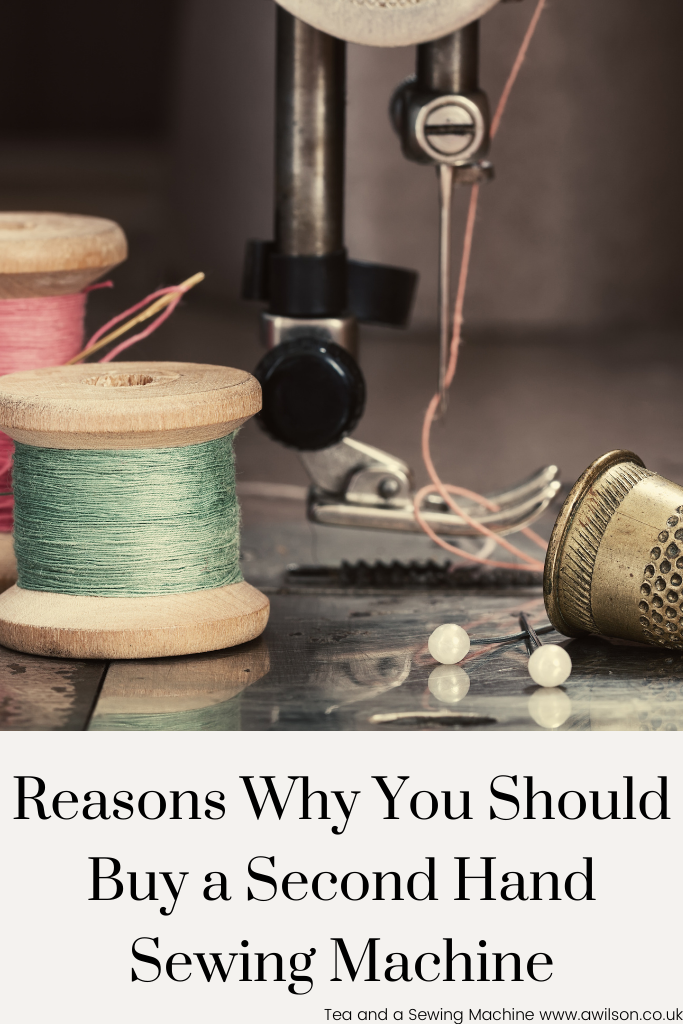 They're Proven To Work!
When purchasing a new model, you don't know how sturdy the machine is. Sometimes, equipment of all kinds is recalled due to manufacturing errors. New sewing machines are straight from the factory; they haven't been tested as thoroughly. You could encounter problems! Well, you don't need to worry about this with used machines. You could get your hands on a renowned, high-quality device such as Singer for less than the original cost!
They're Still Advanced Enough For Your Projects
The technology in sewing machines isn't growing as fast as with other appliances, meaning a second-hand model should be able to complete the type of stitch you require anyway! If you're not a big technology whizz, you may find older models easier to use. Once you've practised the craft, you can always upgrade to a fancy new model at a later date!
You Can Update To A New Model After Practice!
So, you've purchased a used sewing machine, practised the craft, and you love it! Great news, well, now you can justify splashing out on a brand new device. You can sell your used machine and give somebody else the chance to fall in love with sewing. You can put the extra cash you've earned towards your new model! New sewing machines are built with the same high-quality, detail, and skill as old models. You'll find they often have new, fancy extras such as digital displays. Time to take your sewing to the next level? Check out Singer Outlet. They stock a vast selection of great value, fantastic quality sewing machines. It doesn't end there – you'll also find all the sewing essentials you could need! Don't hesitate to contact them for further advice; their friendly team are more than happy to help.