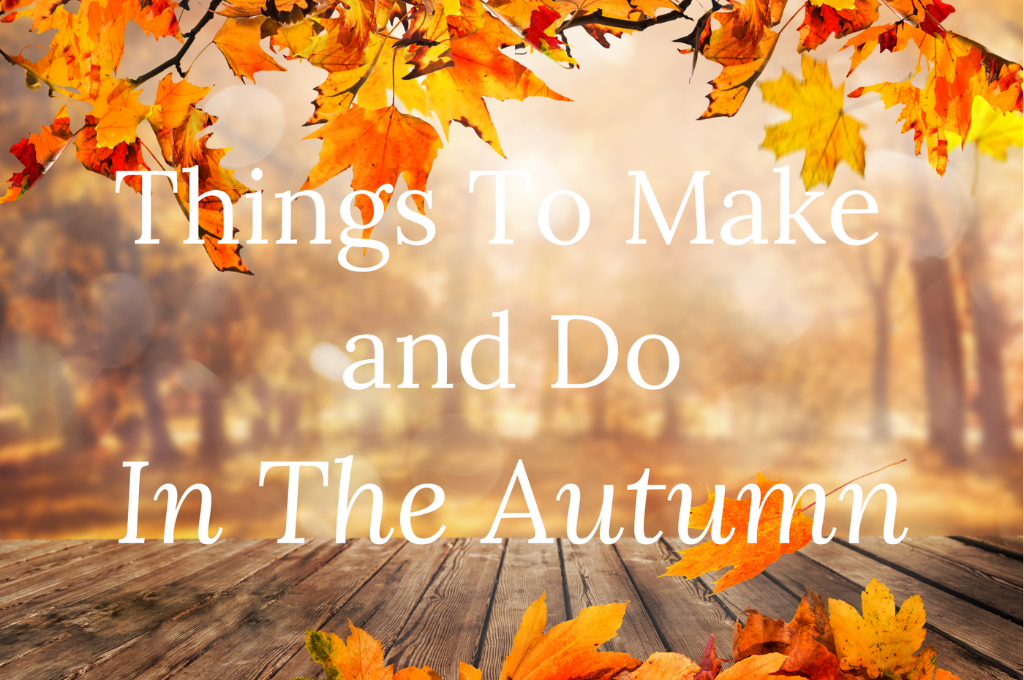 If you've been here before, you'll probably know that I love autumn.
I actually have a hard time choosing between the seasons! Lots of people like the summer best. It's nice not having to wear a coat and people's gardens smell nice and you can go to the seaside, but there's a lot to be said for coming home as it's getting dark, putting the lamps on and lighting the fire.
Here in England, warm sunny weather often persists into September. Even in early October, the afternoons are sometimes warm enough to not need a coat. I should say though that this has not been the case this year and so far October has been mostly wet!
In the last 3 years, we've also managed a trip to North America in October, so I've been able to enjoy beautiful foliage that we don't really get here.
There are plenty of other things to like about autumn too! Here are some of my favourites.
Apples. I remember as a child my dad being very particular about the apples he ate in the autumn. They had to be russets. I've no idea why! We've lost the seasonal thing with fruit and veg a bit, so it's nice to remember that we get apples in the autumn. I put them in cake, make apple crisps (my boys love these!) and chop them up and put them in porridge.
Blackberry picking. My boys and I do this every year. This year I've discovered that other berries are edible too! We've collected whitebeam berries, hawthorn and rosehips (leaving plenty for the birds of course!), and turned them into hedgerow jelly.
Pumpkin spice. In cake, pancakes, coffee, warm milk. It's the smell and taste of autumn.
Going to the woods. I like doing this in all seasons, but especially in the autumn. A flask of hot chocolate and a muffin makes it even better, especially if it's cold.
Making the most of being at home. This is something most of us have got quite good at over the last few months! Autumn offers us lamps, blankets, candles if you don't have a fire and a chance to work on projects we haven't got round to finishing yet.
Christmas. Still some way off, like a twinkly village at the other end of the valley, it feels alright to think about Christmas once the colder weather sets in. Vague plans about where the Christmas tree might go, and when to make the Christmas puddings are enough to make us feel warm and fuzzy but not enough to stress us out.
So as a celebration of autumn, I have written an ebook! I've given it the title Things To Make And Do In The Autumn. Perfect for the autumn loving homebody, it's full of ideas of things you can do to make the most of autumn.
Sections include things to do at home, in the garden and in the kitchen, things you can do for yourself and things to do to start getting ready for Christmas that don't feel too Christmassy. There are recipes, craft ideas and patterns and templates are included.
I've designed it in such away that it feels like a treat! I've made title pages with beautiful images, and the other pages have autumn themed backgrounds. It's the kind of thing that you could read on a tablet, in an armchair with a mug of tea or coffee or sweet apple cider.
I had a lot of fun putting this together and I hope you'll like it! You can find out more here.