Christmas Embroidery Project

Although I love Christmas and making things for Christmas, over the last few years I've given up on the idea of making masses of stuff specifically for Christmas.
It's just too busy! And it has a habit of sneaking up on me. I know the date never changes, but by the time the Season of Birthdays is over (my boys' birthdays are all in the autumn, in the space of 2 months!), we're halfway through November. By the time I've got my act together, it's December, there's Nativity plays, shopping, present wrapping, baking and everybody's tired!
Having a little Christmas embroidery project is a nice thing. It's something you can pick up when you have a few minutes. You can work on it in the evenings without people complaining that they can't hear the telly over the sewing machine! And if it's a little thing, it's going to be achievable and you'll feel pleased when you've finished it. With a longer project, if you don't finish it by Christmas it's just going to end up in the UFO pile and you'll feel annoyed with yourself (I do!).
So I've got a little Christmas embroidery project for you!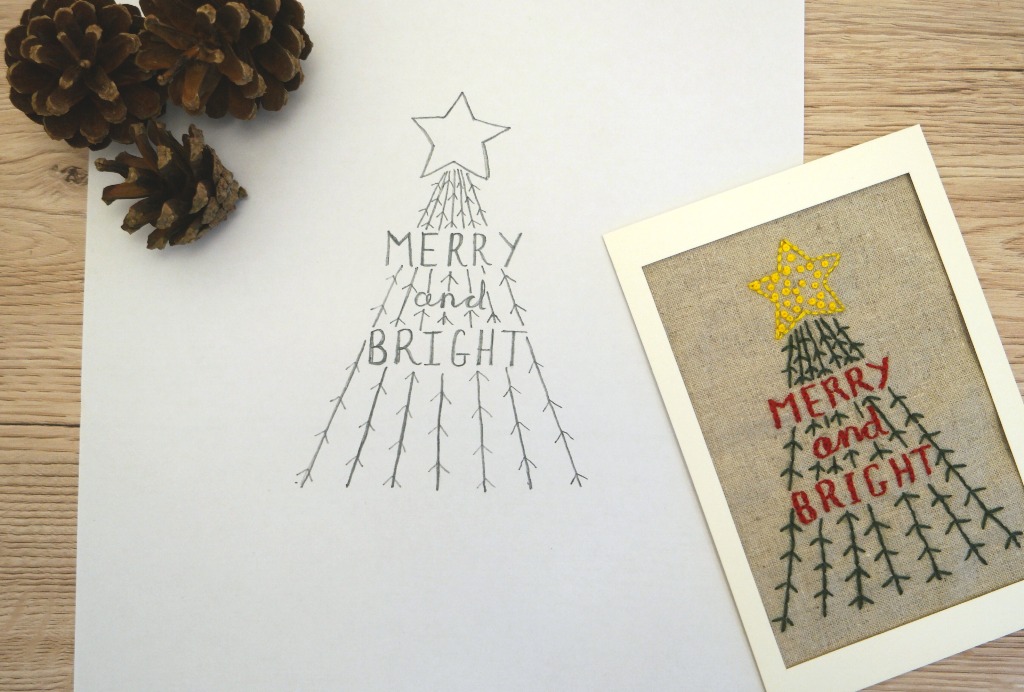 You can download the pattern here.
And here are the instructions!
Christmas Embroidery Project Instructions
1. Transfer the design to your fabric. There are a number of ways of doing this. The easiest way is to use dressmakers' carbon paper (affiliate link). You could also use a light box (you can make one yourself using your phone and a plastic box), or you could try printing directly onto the fabric using your printer. If you do this, it's best to tape the fabric to a piece of card first.
2. Embroider the letters. Start off by sewing them all in backstitch. To get the calligraphy effect, identify the bits of the letters that would be downstrokes if you'd written them. Add an extra line of backstitch to those bits.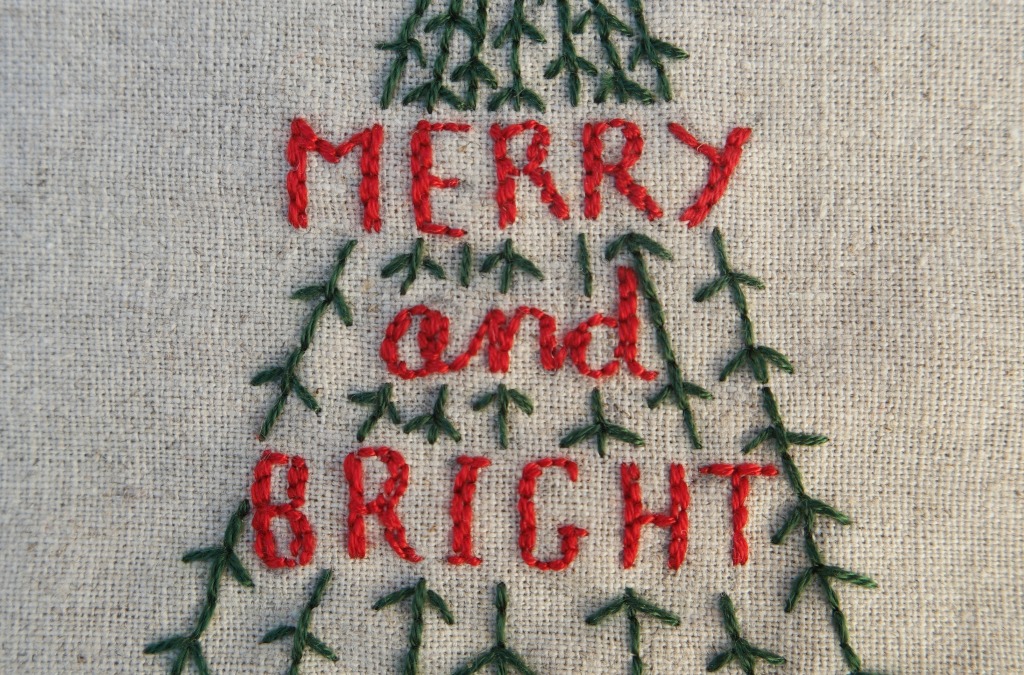 3. Now sew the tree. Work each line in backstitch. Then go back and add the leaves.
4. It's up to you how you'd like to do the star! I sewed around the edge in backstitch then added some French knots to the centre. You might like to try leaf stitch or satin stitch.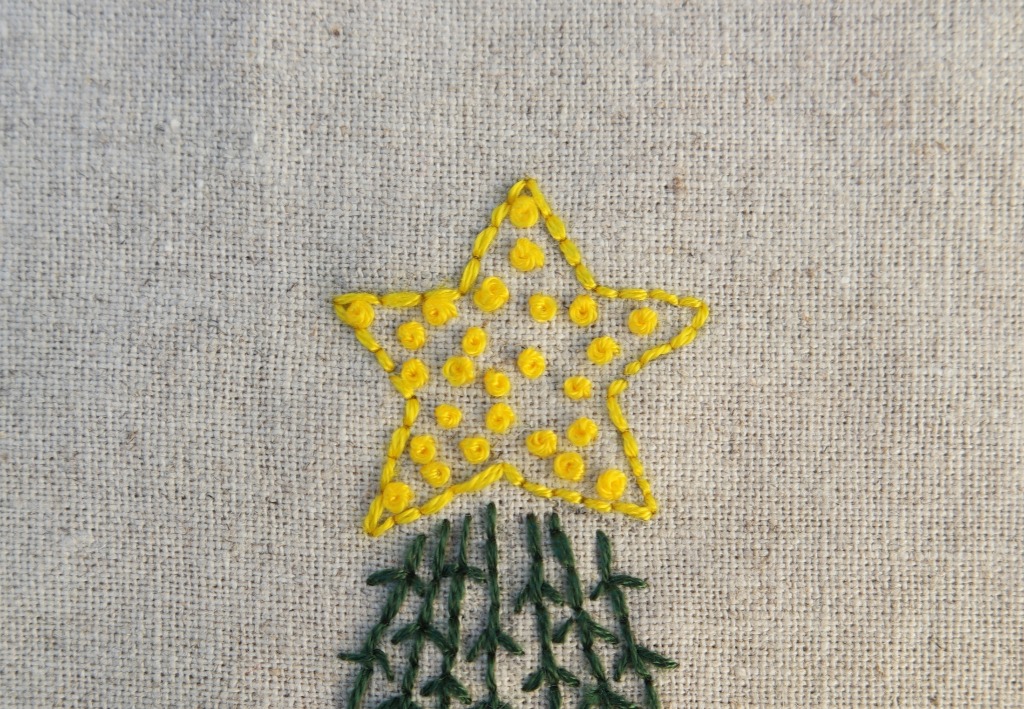 To finish it off, wash it in warm water and washing up liquid. Rinse it, then let it dry flat. Iron it on the reverse. Then decide what you'd like to do with it. You could put it in a frame or you might prefer to display it in an embroidery hoop.