Following on from the disastrous car seat cover, here is something I did manage to do to make Boy 4's car seat more comfortable. It came with chest pads originally but having been washed a number of times and being stored in the shed on and off for a few years, they have got lost. To be fair, I have not looked for them properly, but they were not very nice. They were made of the same nasty nylon stuff as the cover, so even if they had turned up I would probably still have made some new ones. Now he is comfy and his seat is a little bit nicer!
How to Make Car Seat Chest Pads
1. Cut 2 rectangles of cotton fabric 16cm x 34 cm and 2 of wadding 16 cm x 15 cm. 2. Take one of the cotton rectangles. Place a piece of wadding over the wrong side so that the sides are level with the cotton and a couple of cm of cotton are sticking out at the bottom.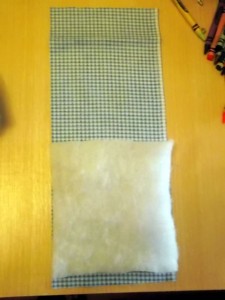 3.  Fold in half lengthwise. Sew along the long edge. Trim seam.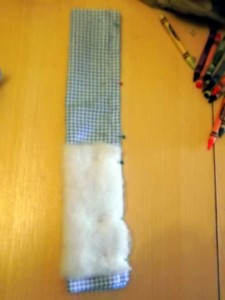 4. Pull the rest of the cotton down over the wadding. You should now have a tube of fabric, right side out, with raw edges at the bottom and wadding in between the layers of fabric.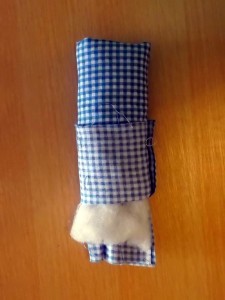 5. Fold the inside raw edge over the edge of the wadding. Pin.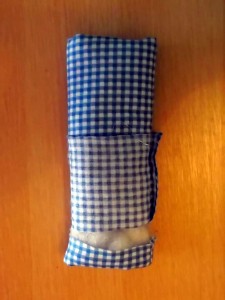 Fold the other raw edge up inside so that the folded edges are aligned. Pin and sew.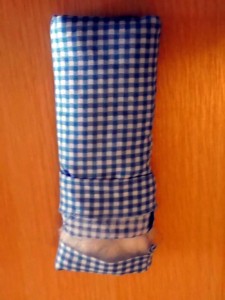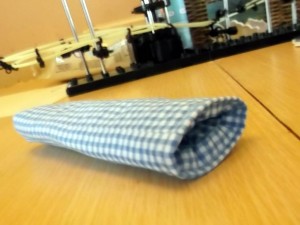 I found sewing the folded edges tricky and I had to sew near to the edge. This could have looked at bit messy and compromised my precious 4th born' s comfort. To avoid this, the potentially dodgy edge became the top so that pulling the harness through it would make it lie flat.
Boy 4 has some good naps in the car and now he doesn't have the straps making his little neck sore!
These would work for pushchair straps too!