A Pattern Weights Tutorial
Whenever I make clothes for myself, whether I use a commercial pattern or a pattern that I made myself, it's the cutting out stage that always takes longest.
Since I started using a rotary cutter
, the process has got quicker than when I was using scissors, but it still takes a while.
This is where pattern weights can be very useful!
Pattern weights remove the need for pins. You simply lay the pattern pieces over the fabric, pop your pattern weights on top, grab your rotary cutter and away you go!
Pattern weights can be whatever you like. Rocks, metal rings or little bean bags, it doesn't matter. They just have to be heavy enough to hold the pattern pieces steady while you cut them out.
This is not an idea that I have dreamt up myself. It's something else I have learnt from The Great British Sewing Bee.
It's obvious that the contestants need to maximise their time. If they can save time in the cutting out stage without compromising the finish of their thing, then they'll have more time to spend making sure that their sewing is up to scratch.
Although I am not in a competition I'm all in favour of saving time. So I decided to make some pattern weights to speed up the process!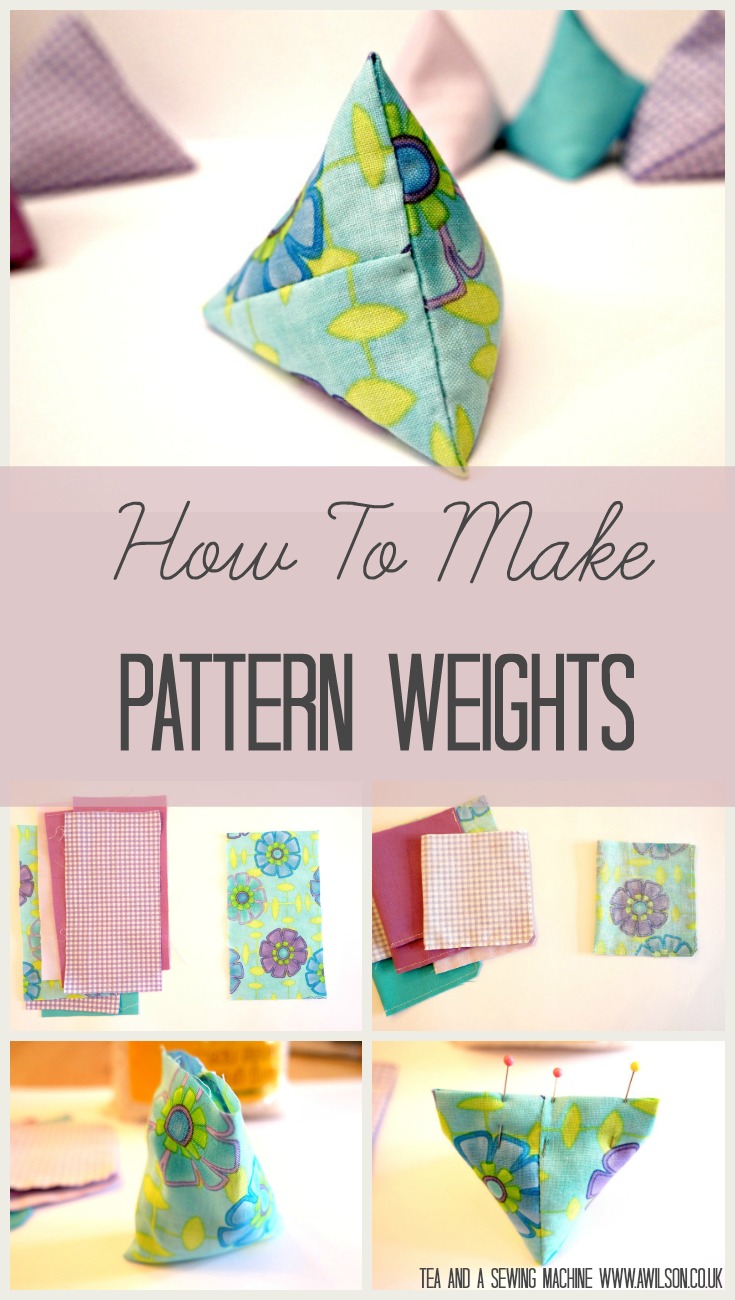 How to Make Pattern Weights
You Will Need
Scraps of fabric, rice, barley or something similar (uncooked!), usual sewing supplies.
Cutting Out
For my pattern weights, I used a rectangle 18 cm x 9 cm. You can make yours whatever size you like, but to get that nice triangular shape, the rectangle you use will need to be roughly the same size as 2 squares joined together.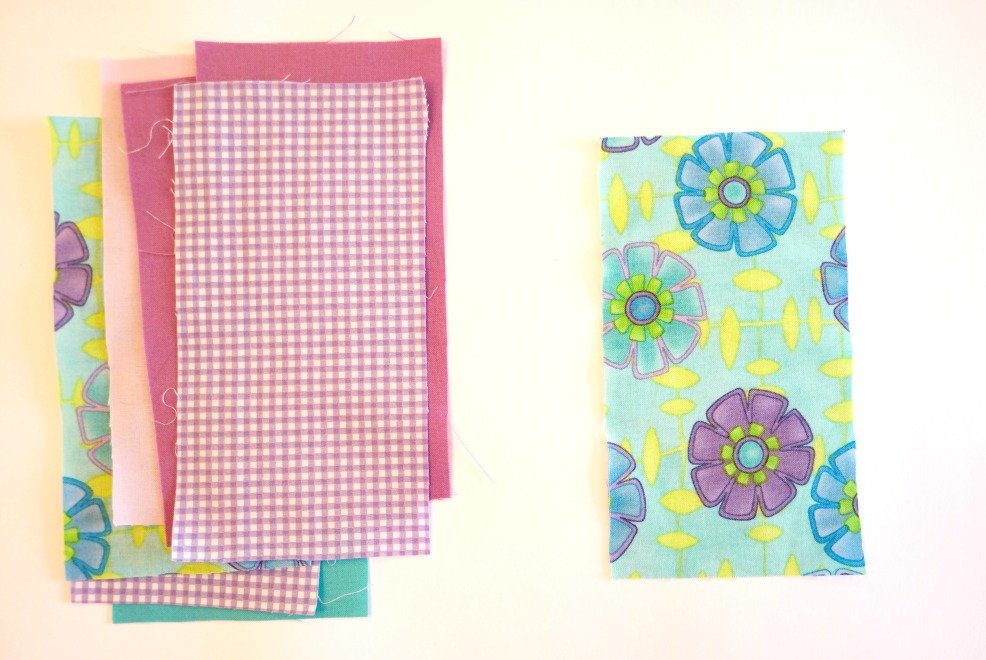 Cut 1 rectangle for each pattern weight.
Sewing Up
1. Fold 1 of the rectangles in half so that the right sides are together. Sew along the bottom and the side. Trim the seams.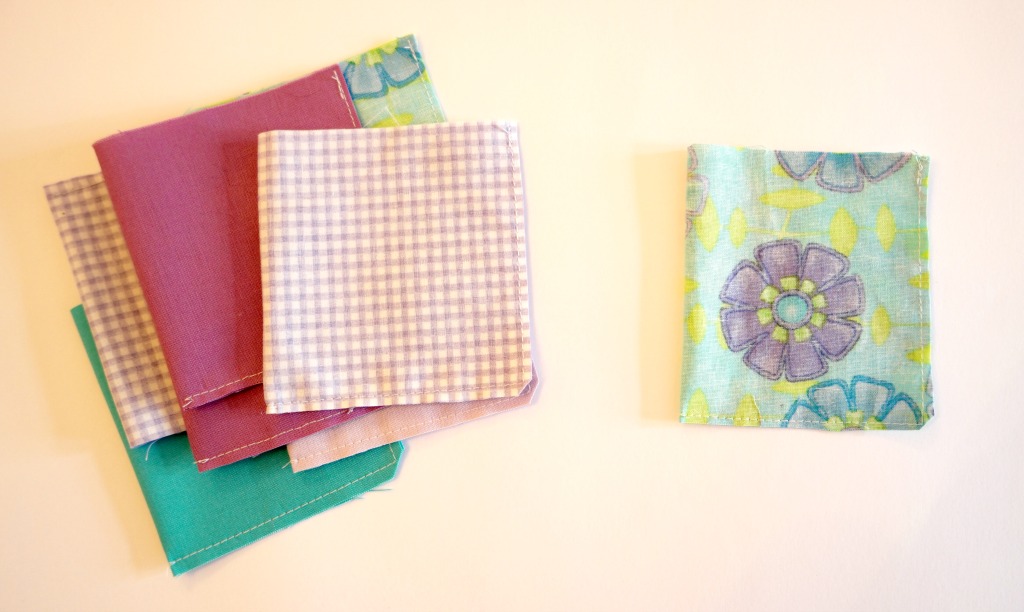 2. Turn it out and fill with rice. Be careful not to overfill it. The rice will need to be able to move about and overfilling will also make it difficult to sew up. About 2 thirds full is probably about right.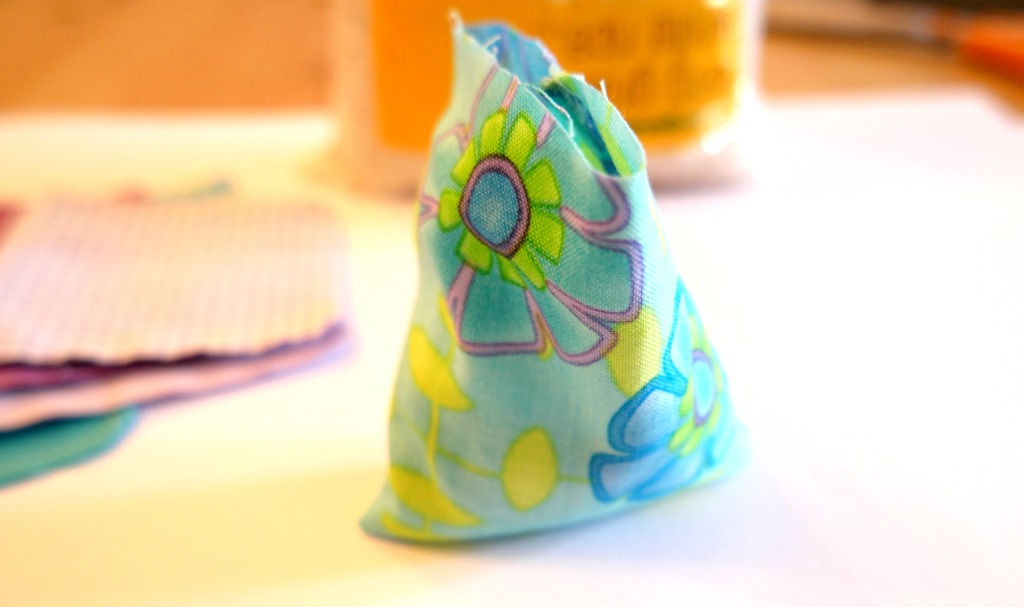 3. Fold the raw edge over so that it is inside and press with your finger.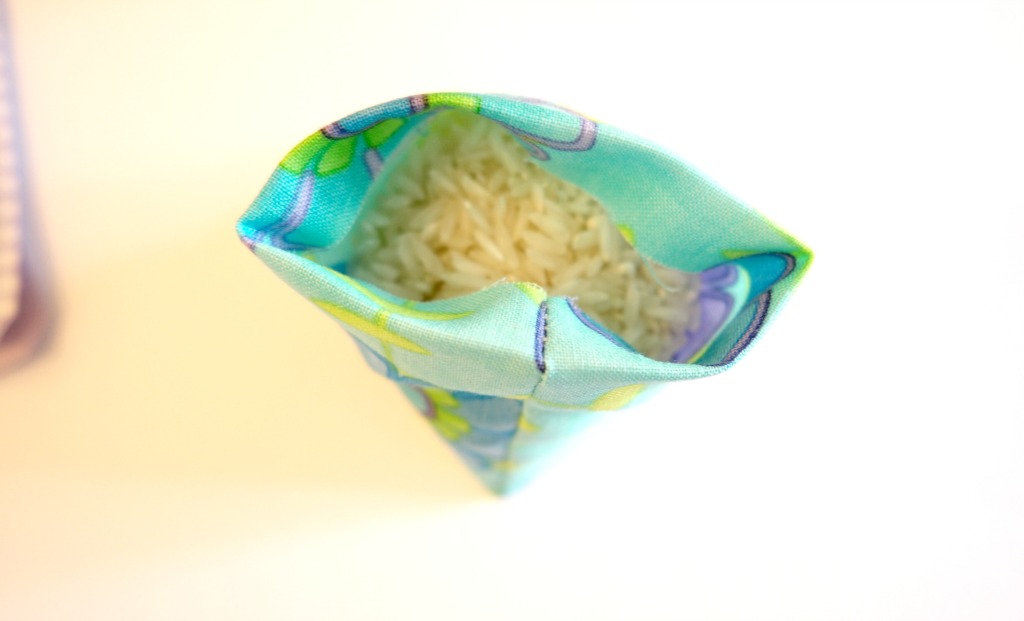 4. Pin the top of the pattern weight so that the side seam is in the middle. By doing this, the top edge will run at right angles to the bottom edge.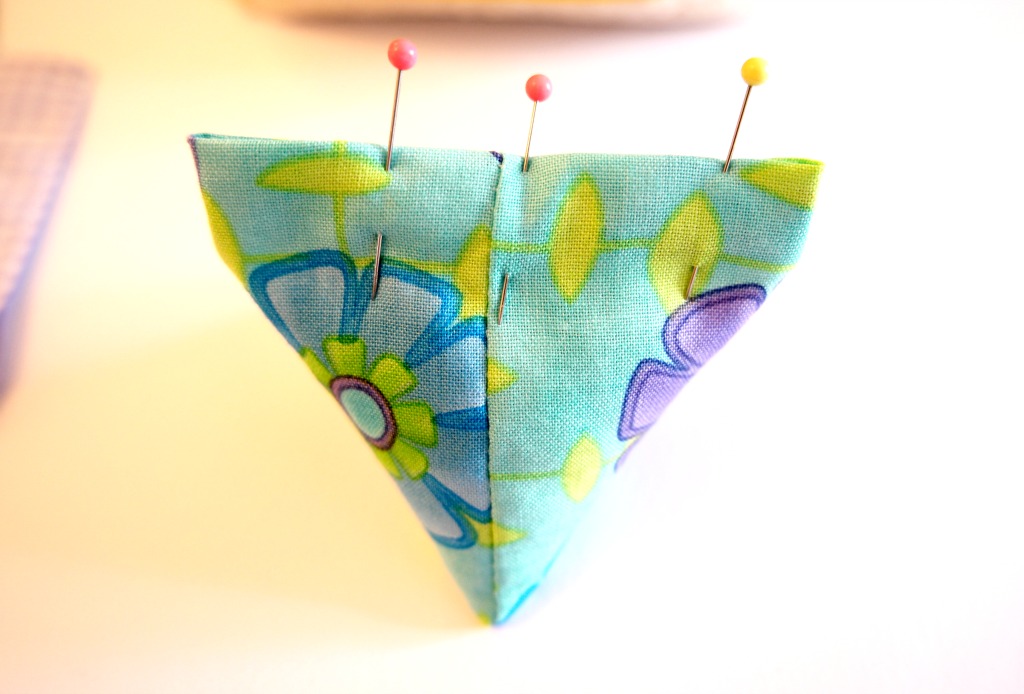 5. Slip stitch the opening.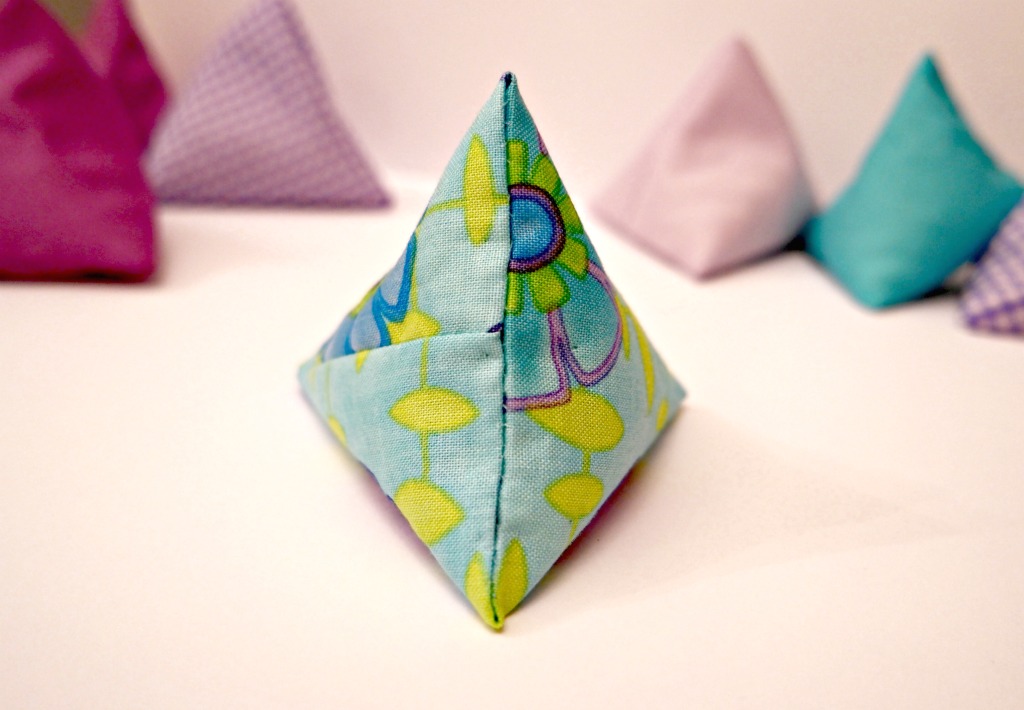 You now have 1 pattern weight! How many you make is up to you. I made 9.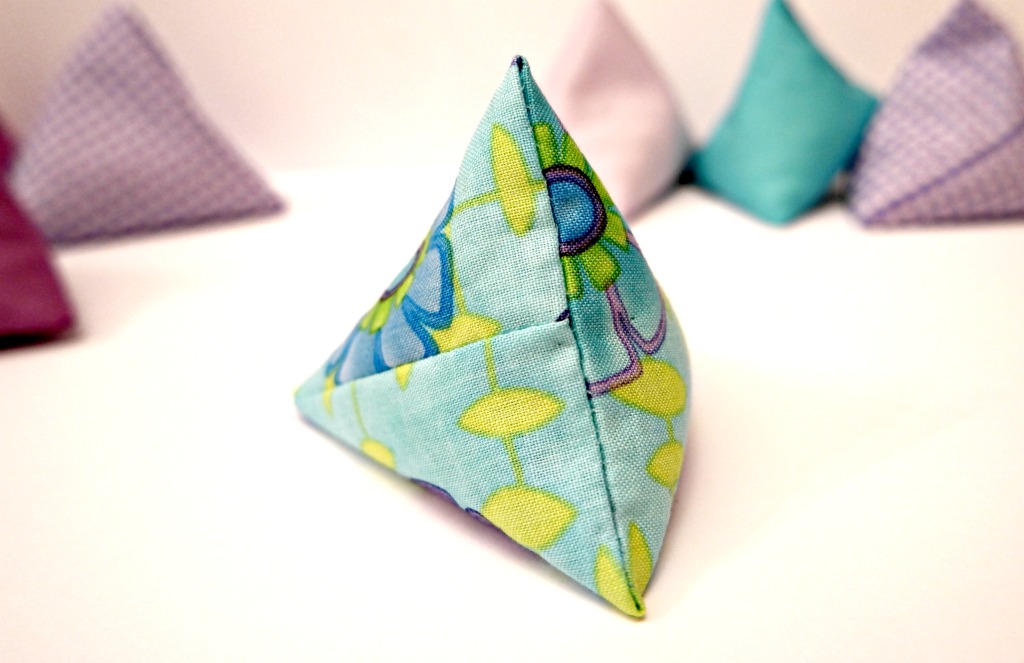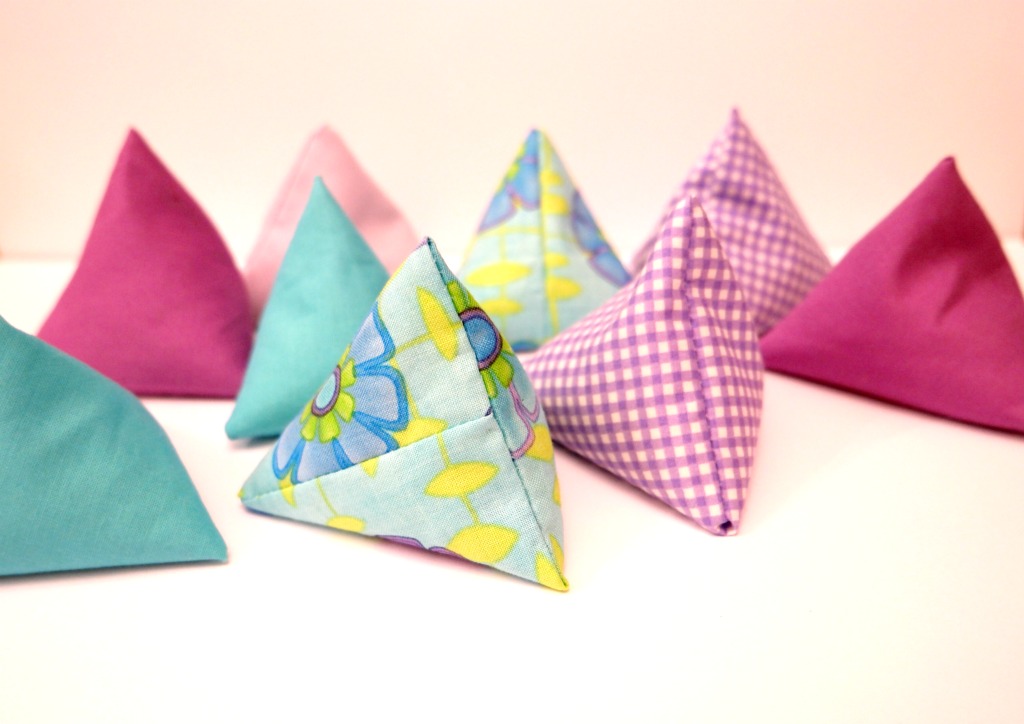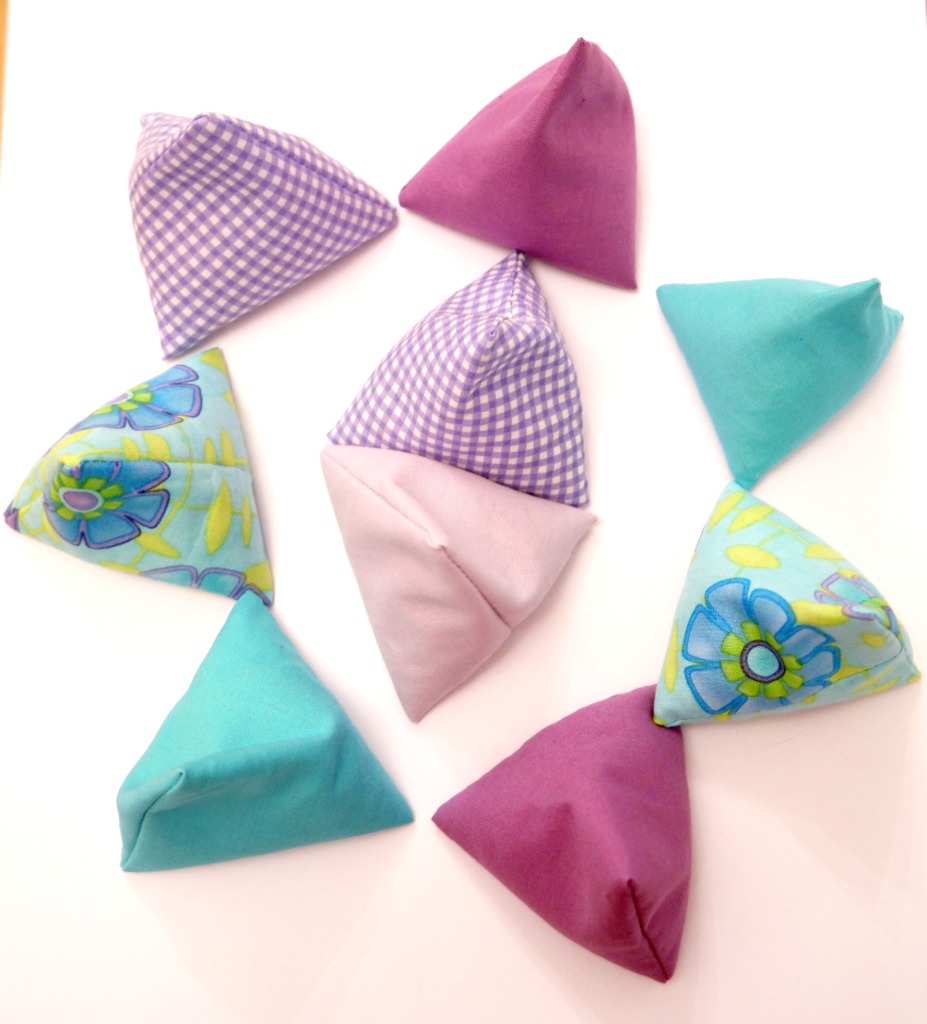 Tips
If you don't have any rice, you could use barley, dried peas or dried lentils.
If you are short on time, batching will make the whole process quicker.
Have a rummage through your fabric scraps. They're a great way to use up odds and ends of lovely things that are too small to do much with, but that you don't want to throw away!
If you need somewhere to keep your pattern weights, you could make a little box or a bowl. The smallest of these fabric boxes would probably about the right size!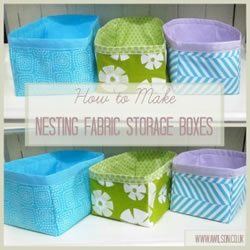 Or you could make a burlap bowl.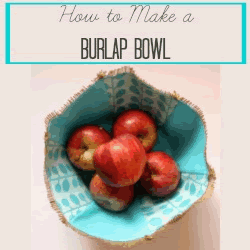 Or you could crochet a bowl.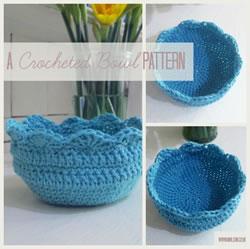 Linking up here.