A few weeks ago we took the boys off to London to see the bus sculptures in the Olympic Park at Stratford.
The sculptures had been commissioned to commemorate The Year of the Bus, so called because 2014 marked 60 years of the London Routemaster, 75 years of the RT and 100 years since the first mass produced motor bus, which was used in WW1.
For those of you who are not avid bus spotters, Routemasters are those buses with the open backs that automatically pop into your head when you think of London. RTs are older buses that look like an old fashioned version of the Routemaster.
These 60 bus sculptures were dotted around London but they had rounded them all up and put them in the Olympic park for a bit before auctioning them off.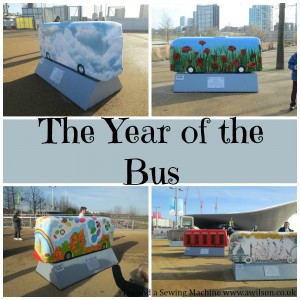 The basic buses were all the same but the artists and designers had been given a free hand in decorating them however they liked.
These are some of my favourites!
This one was CulumunimBus. I loved this one because living in the Fens we have big skies and this reminds me of them.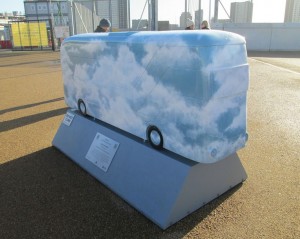 There were several 60s and 70s inspired buses. I particularly liked this one with the swirlies and the flowers.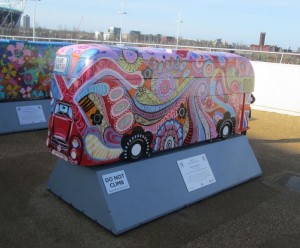 This was another outdoors themed one. I especially liked the umbrellas and it occurred to me that, being regular shapes, they might work well in patchwork or applique.
The artist who did this one took the plant theme one step further and put actual plants in the roof!
There was an Orla Kiely bus,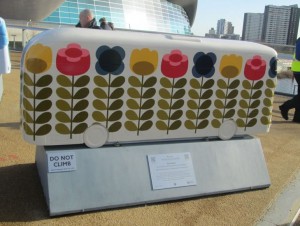 and a Cath Kidston bus.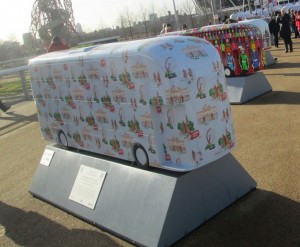 The design of this one was based on the maquette, the fabric, used to cover the seats of the Routemasters.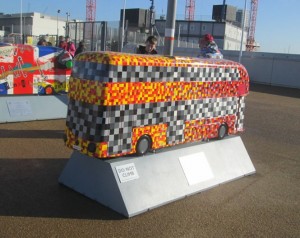 There were a number of London themed buses, including this one featuring the London skyline and the one behind it with the telephone boxes.
This one represented Surrey Street market in Croydon, which is near where we used to live. Although London isn't known for its markets, I remember them as being as distinctive and as interesting as anything else in London, colourful, interesting smells, interesting sounds of market traders calling. As a little girl I thought this was how markets were. It was a surprise when I realised that the calling was a London thing.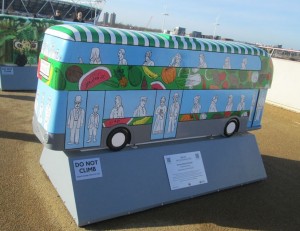 This one is a Pearly King bus. When I was little I thought they came from Purley!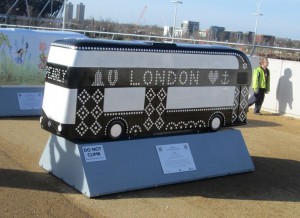 Here's a Busby. The top half was actually furry.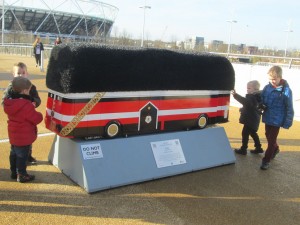 Lastly, another one that reminds me of home. It was probably supposed to commemorate the War but Norfolk is what I think of first when I see poppies.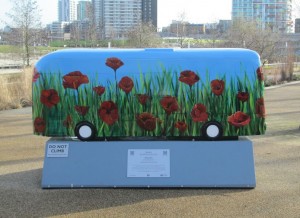 There were dozens of others that I liked too. These are just some of my favourites.
If you would like to see more buses (actual buses not sculptures!) Boy 1 has a blog about buses here: Dominic's Bus Station.