Here's another crocheted flower tutorial. I have a plan for these, so all will become clear in a couple of weeks!
I wanted to make a flower that was different to the others, so this one has a contrasting centre and twelve petals.
I like it with the pink in the middle, but a yellow centre would look nice too. It's a great way for using up odds and ends of yarn, so you could just use whatever colours you have!
If you would like to download a text only version of the pattern, you can here: crocheted 12 petalled flower
Being British I have used British crocheting terms.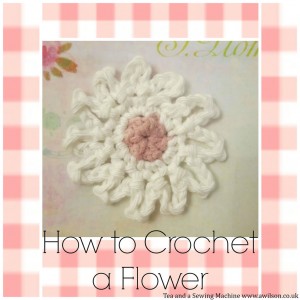 A Crocheted Flower Tutorial: How to Crocheted a 12 Petal Flower
2. 1 ch, then 6 tr into the ring.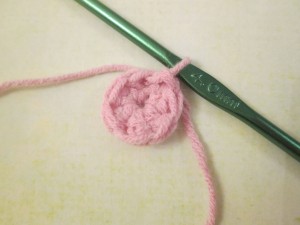 Fasten off and join 2nd colour.
3. 1 ch, then *2 dc into next stitch* 6 times.
4. *6 ch, ss into next stitch* 12 times.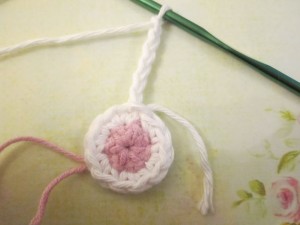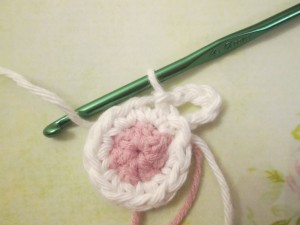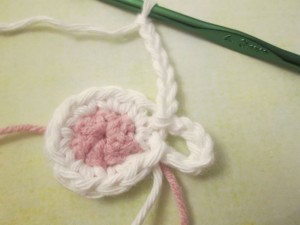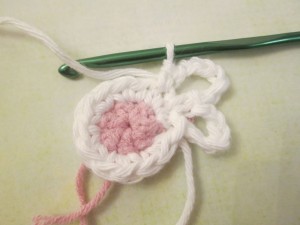 If you like to crochet flowers, you might like to take a look at my other crocheted flower tutorials:
A Crocheted Flower Hair Bobble
A Crocheted Flower with Pointed Petals
A Crocheted Flower with Lacy Petals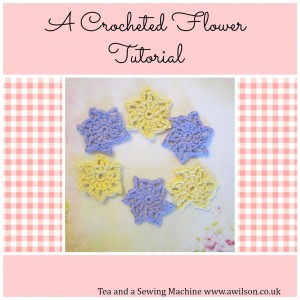 I am participating in these linky parties:
Handmade Tuesdays at Ladybug Blessings