Alongside fairisle, I love aran stitches. Unfortunately I am not much of a knitter.
Thankfully though, there are aran stitches in crochet too!
Here is a little tutorial showing how to crochet cable stitch. I don't know whether this is the proper way to crochet cables. I tried a number of ways and this was the way I liked best.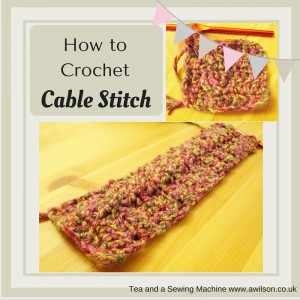 How to Crochet Cable Stitch
Cable stitch is worked over 4 stitches using trebles, double trebles and by crocheting trebles round the stitch post.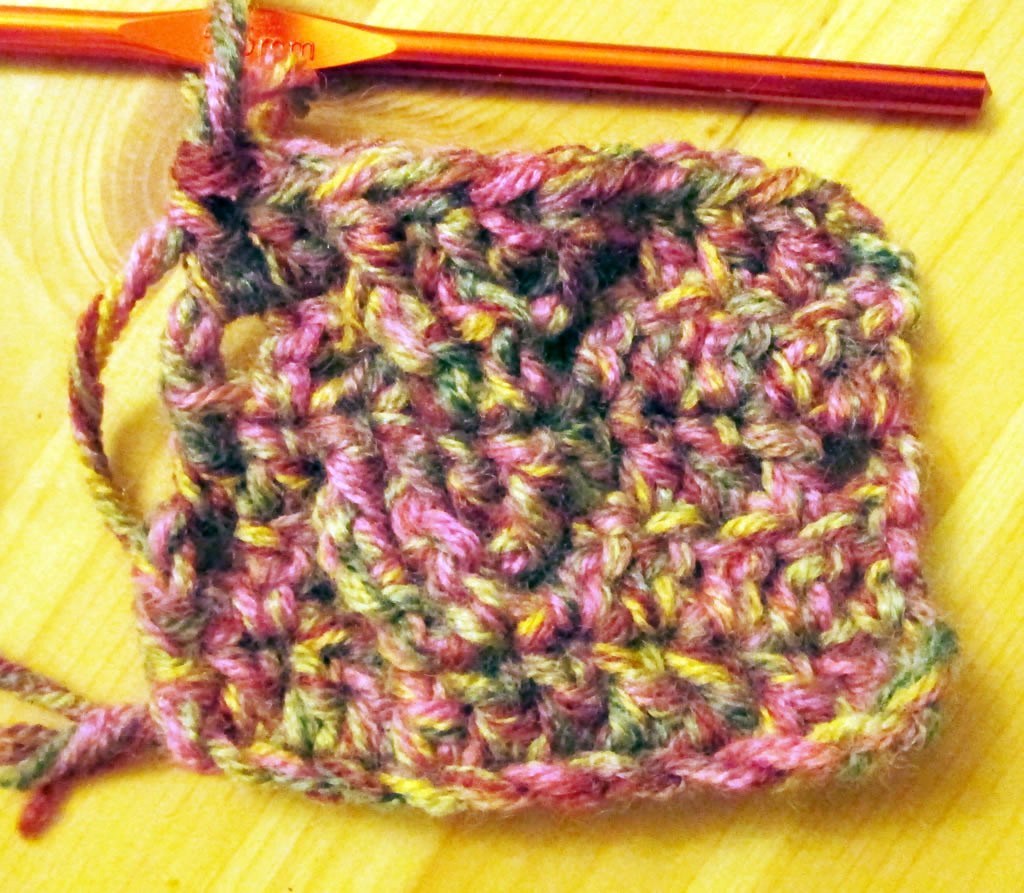 The double trebles are worked on the bits that cross over so that the stitches are a bit longer. The trebles round the stitch posts are worked on the right side to give the cables more definition.
Please be aware that being English I have used English crocheting terms!
1. Make at least 11 chains depending on how many cables you want to make. For practising, 11 chains will give you one cable with a couple of stitches either side.
2. Work 1 tr into 4th stitich from hook, then 1 tr into each stitch until the end of the row.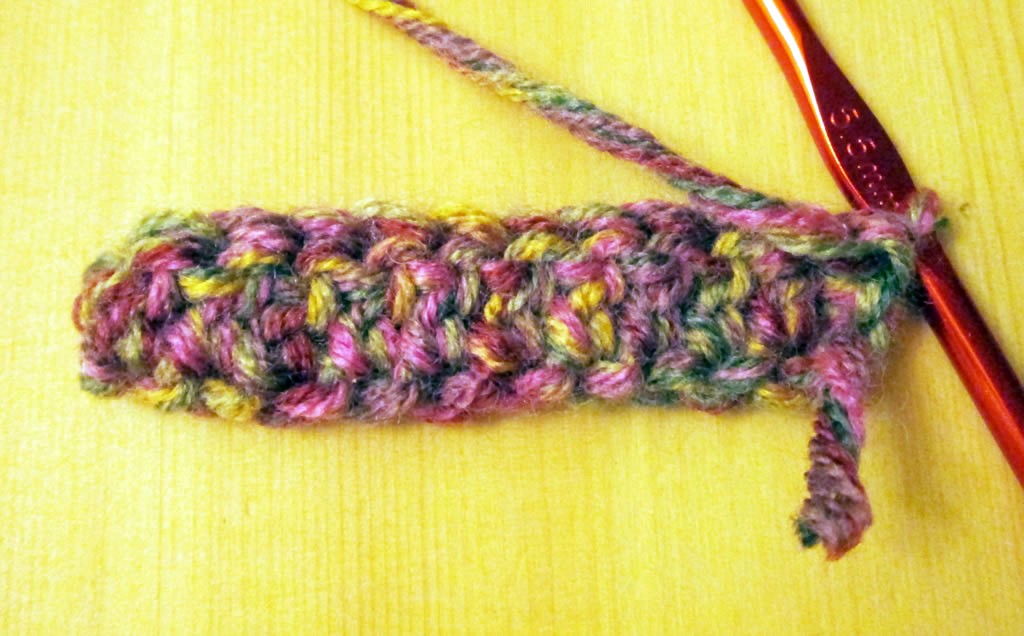 3. This will be the wrong side. 3 ch, then 1 tr into 2nd stitch from hook. Now we're making the cable! Miss out 2 stitches, then double treble into the next stitch, then another into the next stitch.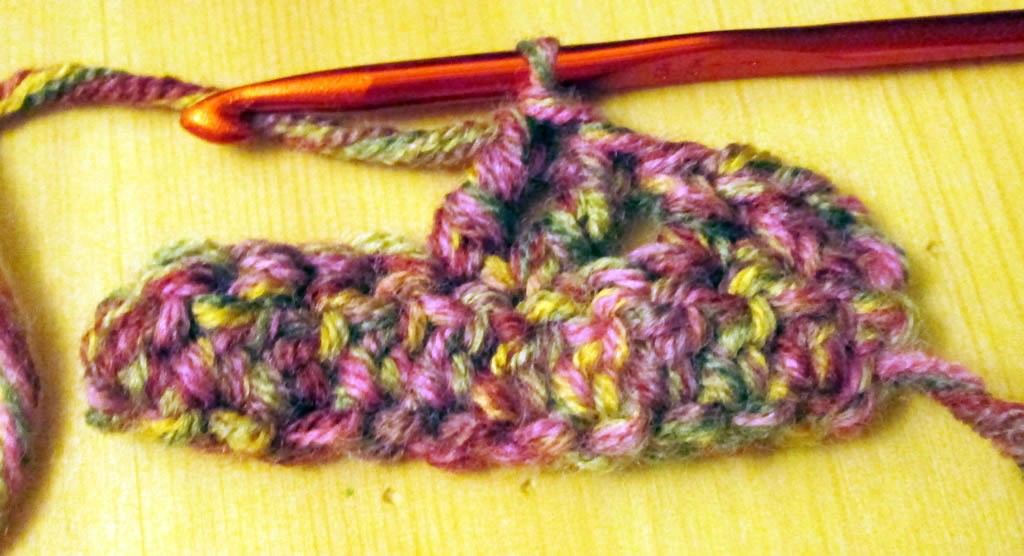 To work a double treble, yrh twice, hook through the stitch, yrh and pull it through the stitch. You should have 4 loops on the hook. Yrh, pull through 2 loops, yrh hook again and pull through 2 loops, yrh hook one last time and pull through the remaining 2 loops.
Keeping the hook at the front of your work, work a dtr into the first stitch that you missed out, through the back of the stitch. Repeat for the 2nd stitch that you missed out.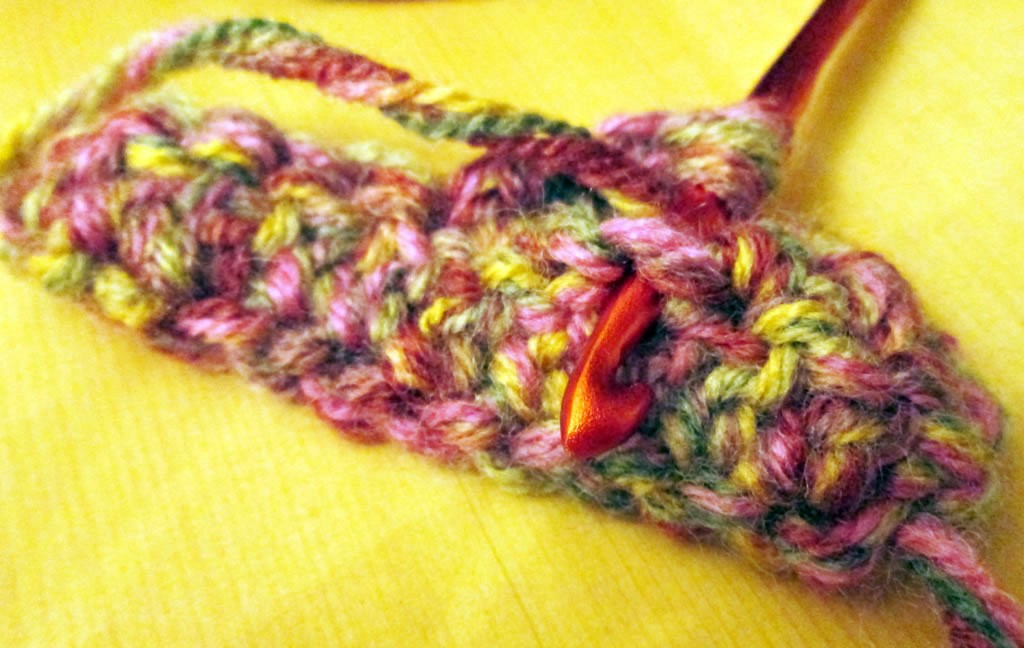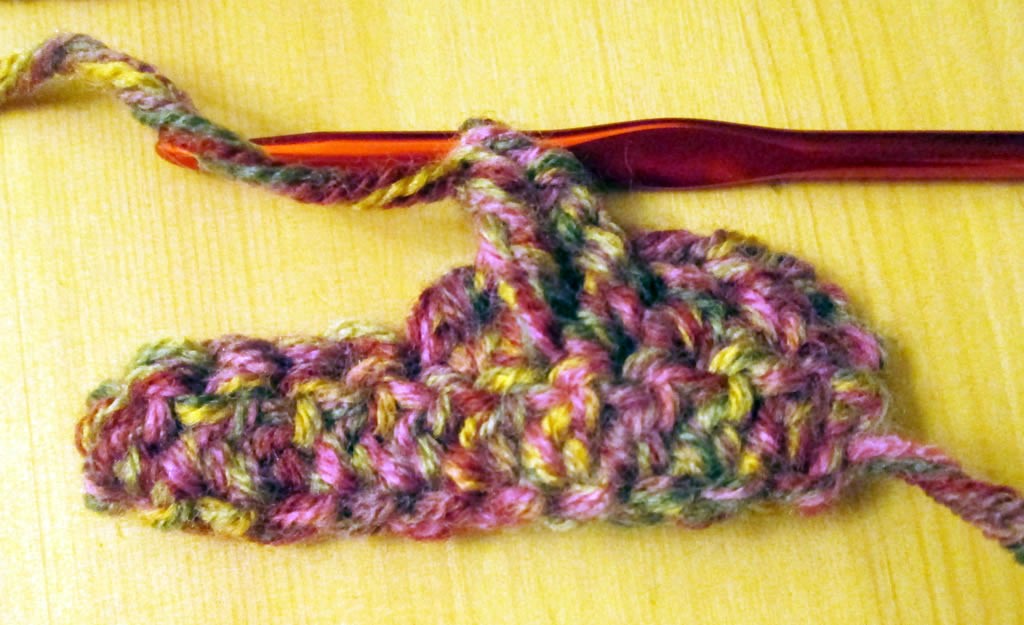 Miss out the next 2 (you have already worked those!), 1 tr into each stitch to the end of the row.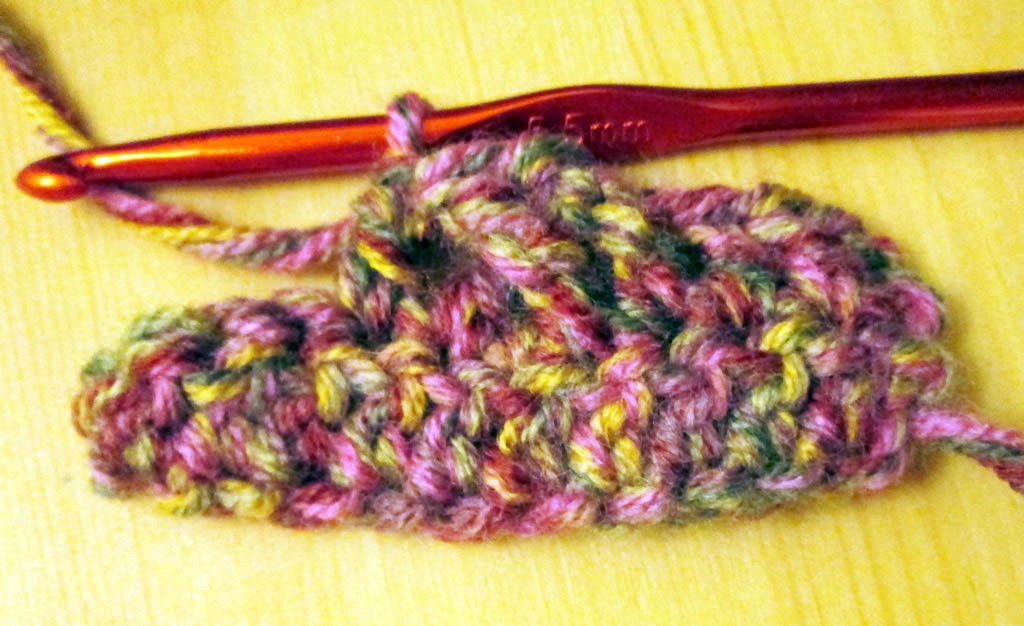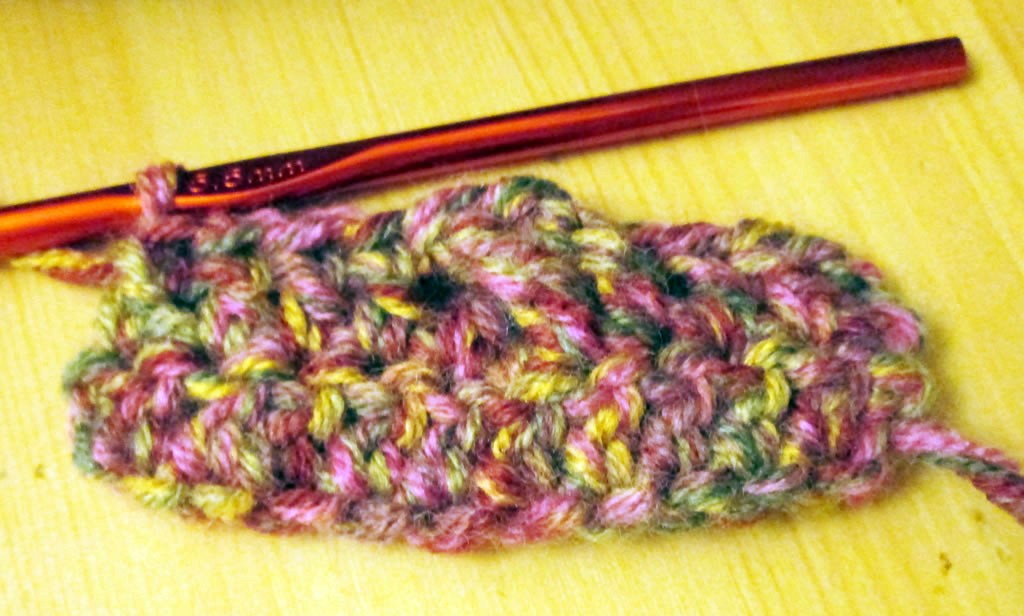 4. 3 ch, then 1 tr into 3rd stitch from hook (if you started with more than 11 ch, you will need to keep going with the trebles until you reach the cable section). 1 tr round the post of the first stitch in the cable section (put the hook in from the front), then 1 tr round the post of each of the next 3 stitches. Tr to the end.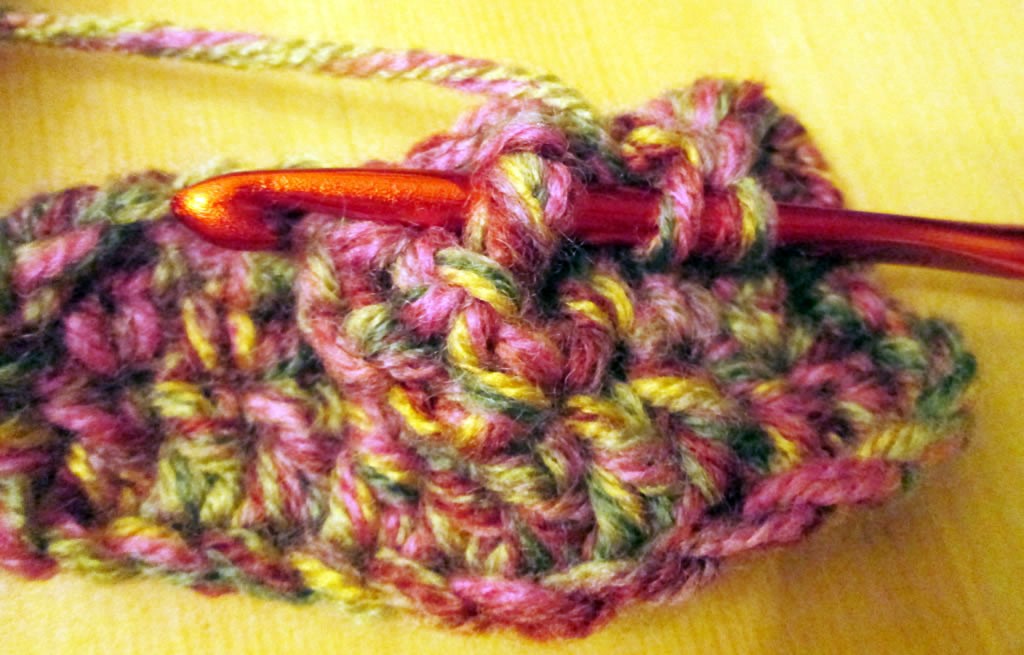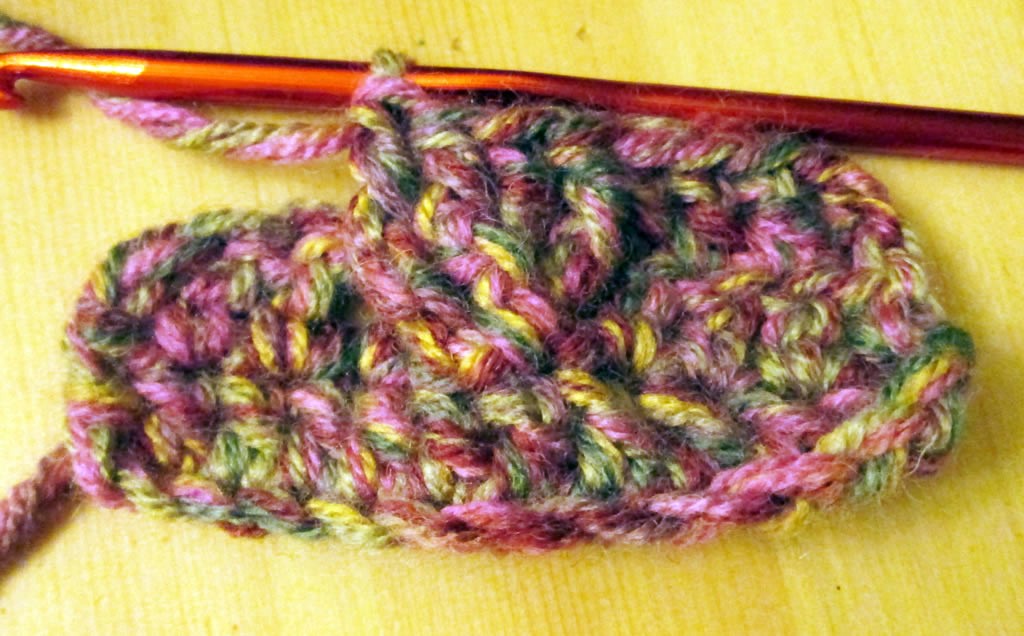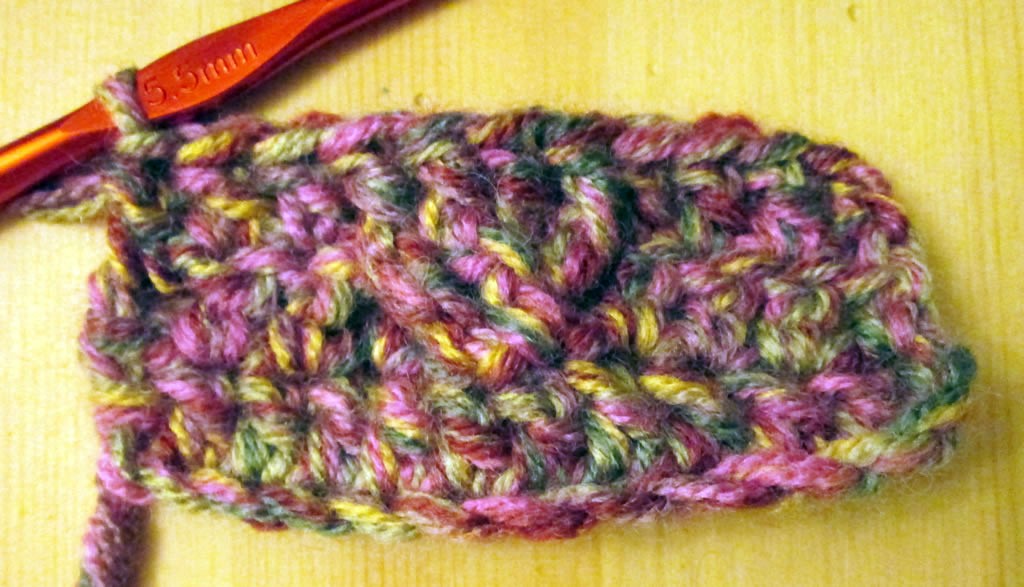 Rows 3 and 4 make the cables, so just keep repeating those!
I'm currently working on a phone cosy and I have plans to crochet cables into lots more stuff!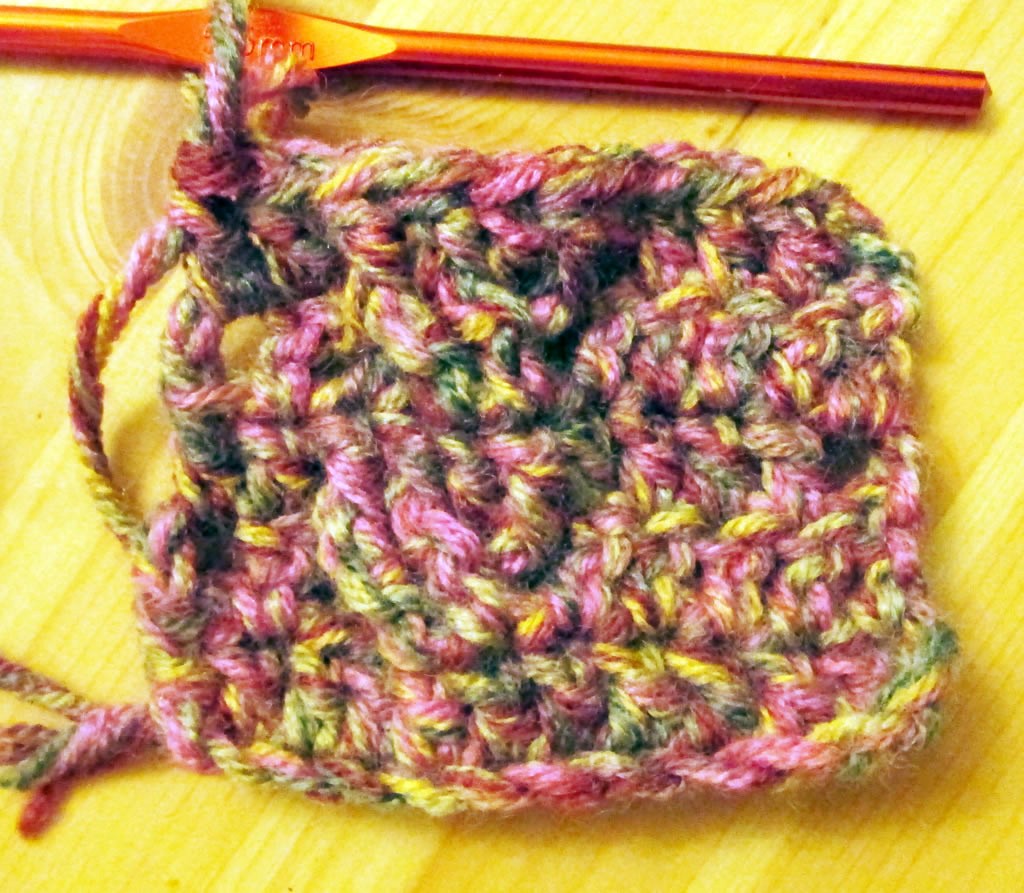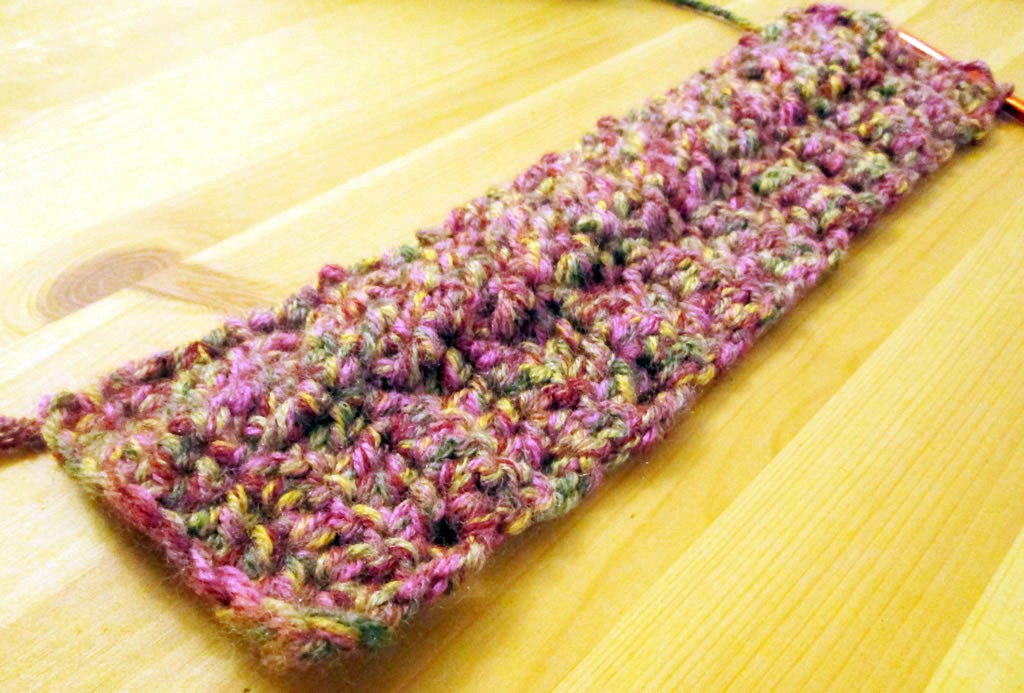 If you liked this post, you might be interested to know that I am planning to launch an ecourse entitled The Ultimate Guide to Crochet Stitches in January. 12 weeks, 12 different stitches. Subscribers will be offered a discount so please sign up!