12 Days of Christmas DIY Challenges Day 4
Easiest Handmade Christmas Card Tutorial Ever
The challenge for Day 4 of the 12 Days of Christmas DIY Challenges was to make a Christmas card using cardboard packaging and any other supplies you already had.
Vicky and Anne have already made some lovely cards using scraps of fabric.
This Christmas card doesn't involve any fabric or sewing of any kind. It's extremely easy to make and would be a nice thing to do with the kids if you wanted to do some Christmas crafting with them.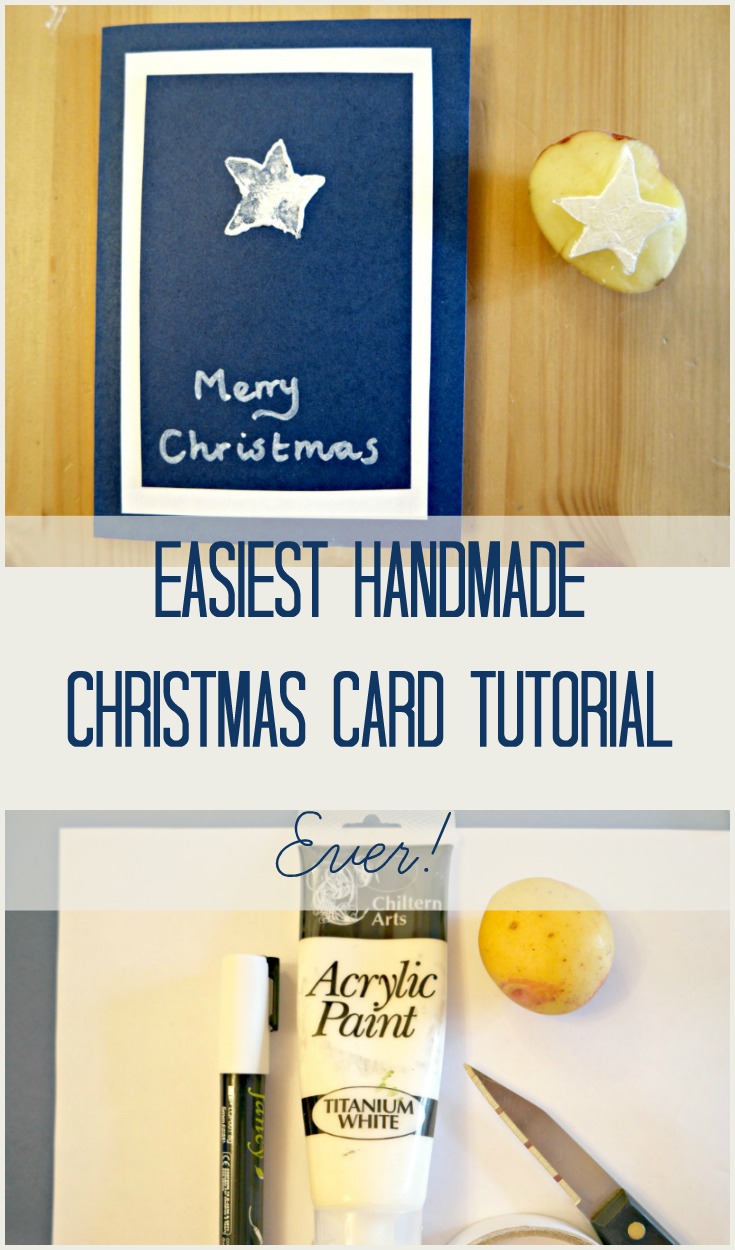 I also have to confess to cheating a little bit.
I didn't use a cereal packet. Instead, I used some card that I found in a drawer. All the other stuff I also had already.
You Will Need
Blue card, white card or paper, white paint, a white pen (I used a chalk pen.
 This is an affiliate link), double sided tape or glue, a potato, a pencil, a sharp knife.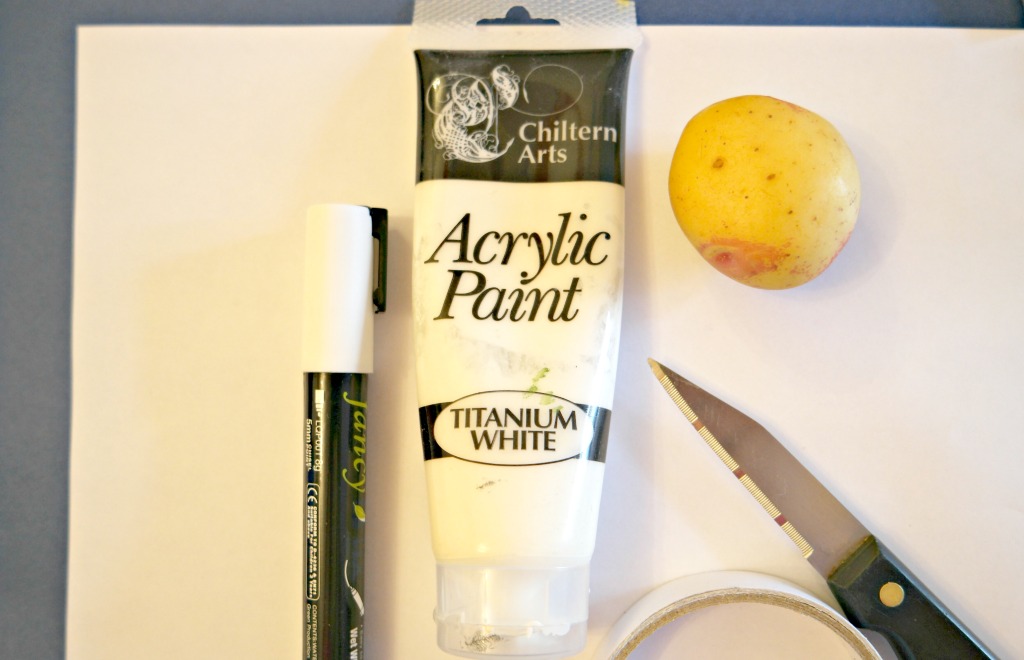 How to Make the Card
1. Take the blue card and cut it down to the size you need. I used an A5 sized piece. Fold it in half.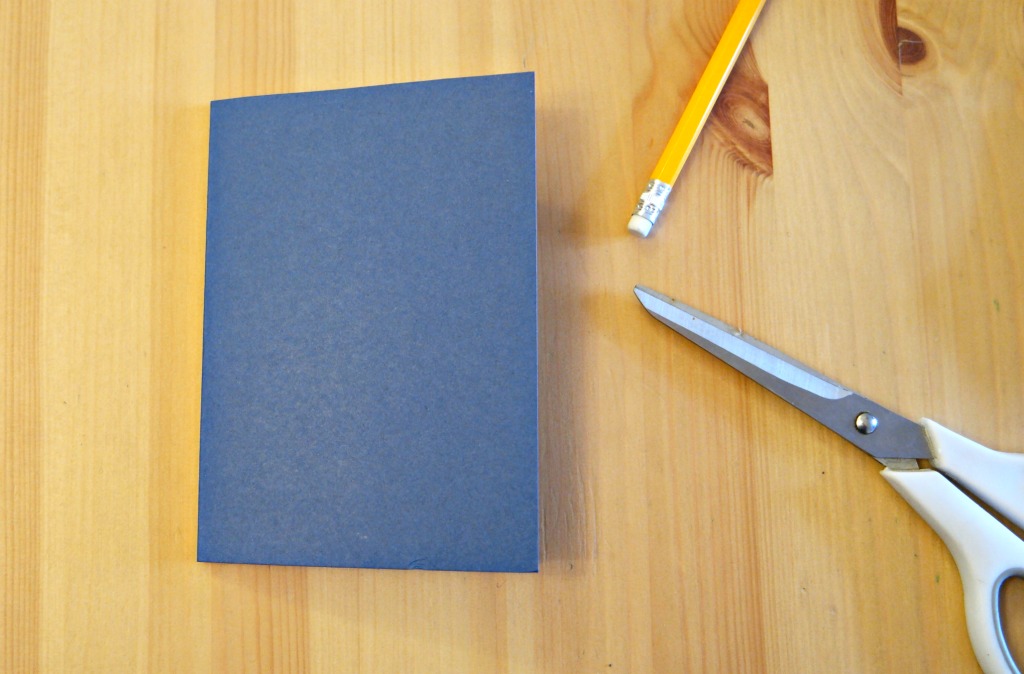 2. Cut a piece of white paper or card, slightly smaller than the front of your folded piece of card. Stick it onto the front of the folded blue piece.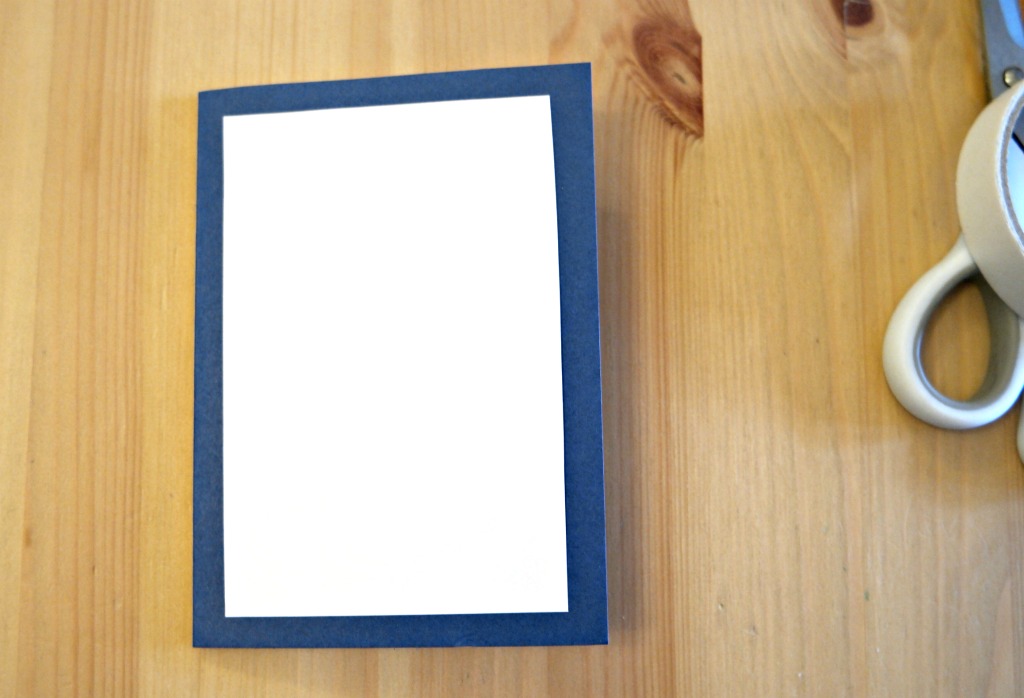 3. Cut another piece of blue card, slightly smaller than the white paper. Stick that on top.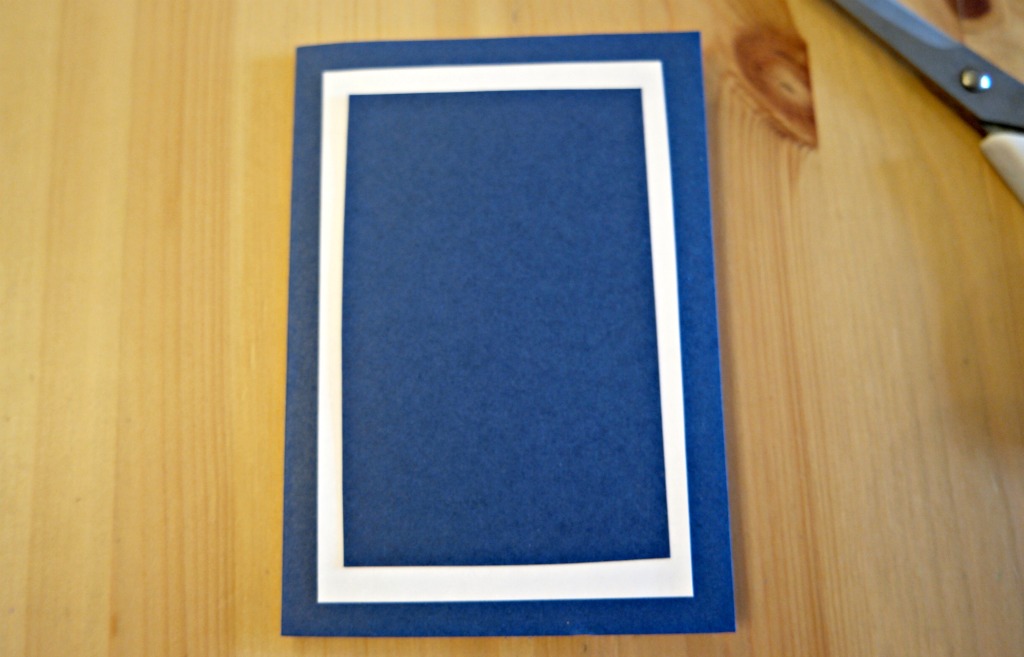 4. Take your pen and write "Merry Christmas" on the front of the card.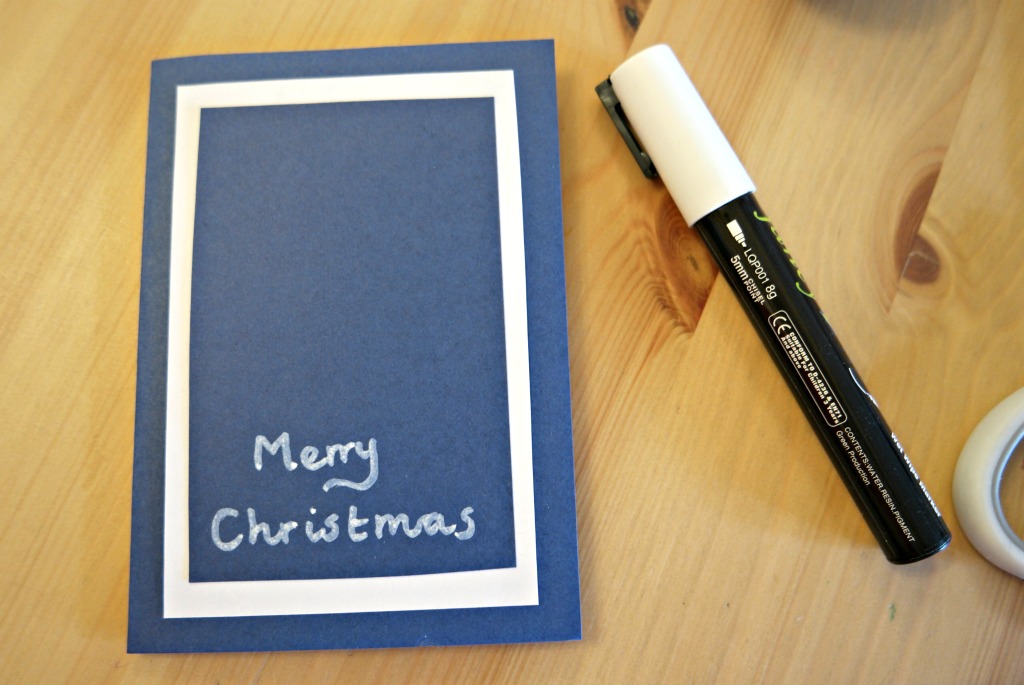 5. Cut your potato in half. Take one half and dry off the cut edge with a piece of tissue or  tea towel.
6. Draw a star onto the cut half of the potato. Cut away from the star to make a potato star stamp.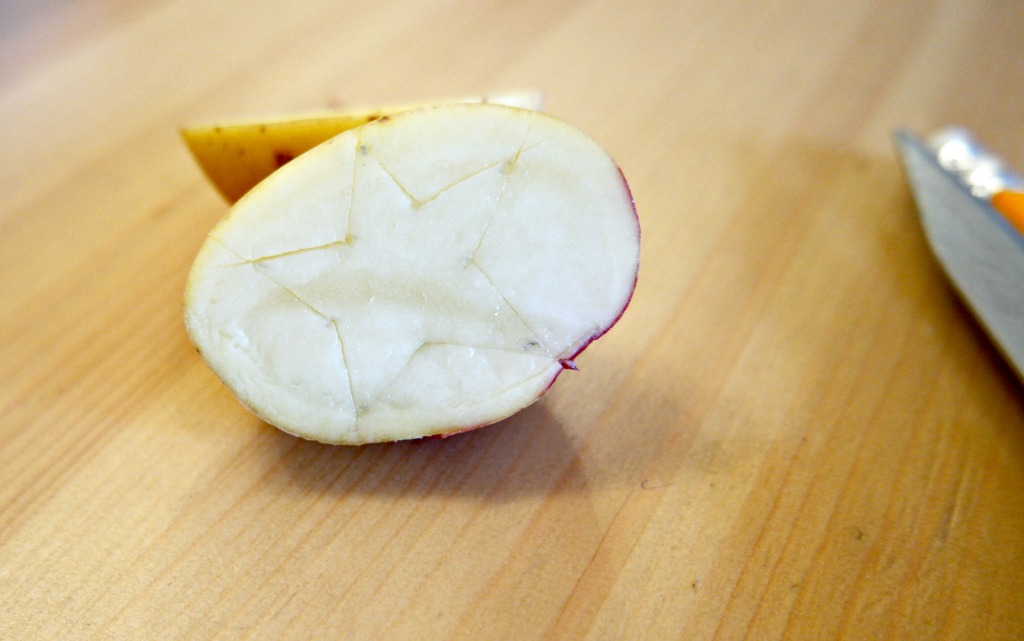 7. Dab some paint onto the star and print onto the front of the card.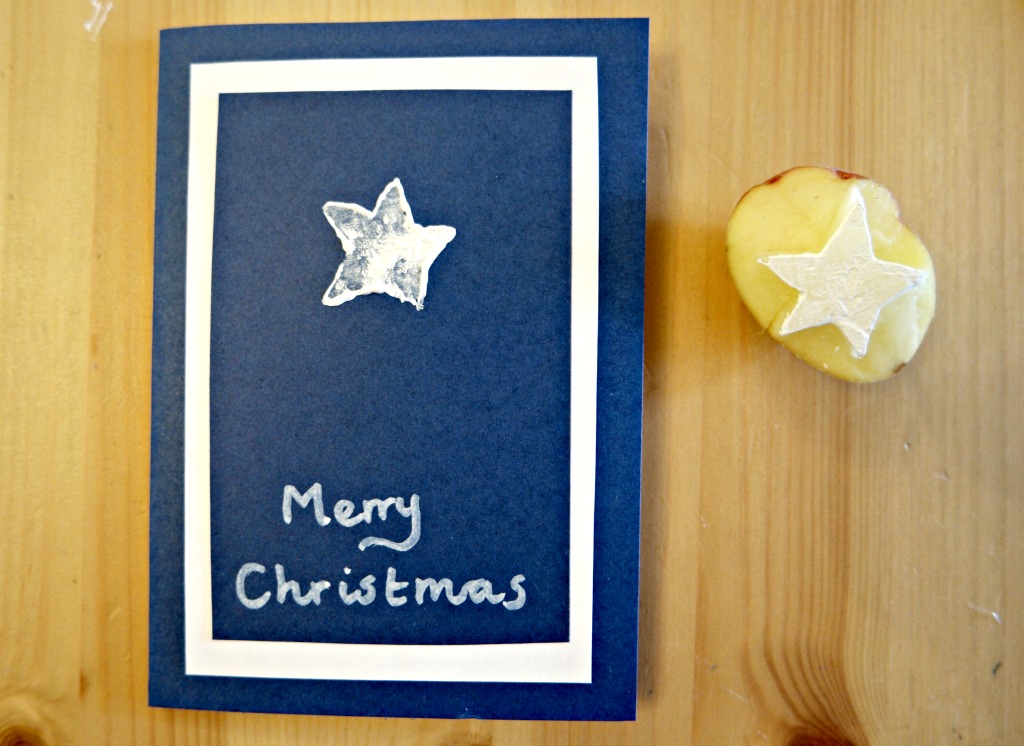 The star on my card ended up being smaller than I'd planned because we ate the bigger potatoes for dinner the night before!
You might like to take a look at what other people linked up for this challenge, and the other challenges too!