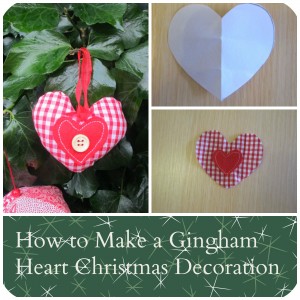 If you folks have read any of my other posts about making stuff for Christmas, you might have noticed that I like red and white stuff rather a lot.
Here is another easy tutorial for making fabric Christmas decorations, a little fabric gingham heart.
Fabric Gingham Heart Christmas Decoration
You will need: scraps of cotton or polycotton fabric, scraps of felt, buttons, ribbon, polyester filling, paper and pencil, sewing machine (optional), needle and thread.
1. Find or make 2 heart shaped templates, a larger one and a smaller one. If you do not feel confident drawing a heart, you could print out a template or follow my instructions below for drawing a heart!
Draw round a cup. The cup I used for the  larger heart had a diameter of 8 cm.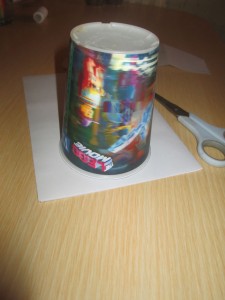 Cut the circle out and fold in half.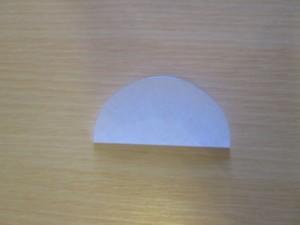 Starting about a third of the way along the fold draw half a heart shape. For the widest part, follow the curve of the circle.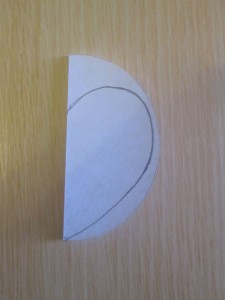 Cut out.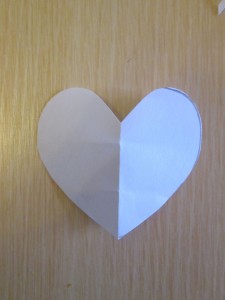 2. Cut out 2 larger hearts out of cotton or polycotton and 2 smaller hearts out of felt.
3. Applique the felt hearts to the cotton ones. You might want to use a zigzag stitch, I just used a straight stitch.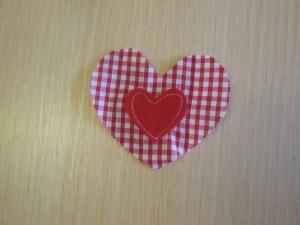 4. With the right sides together, sew around the hearts, leaving a small opening. Trim seams, clip curves and turn out.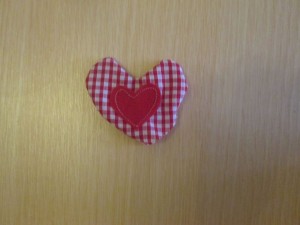 5. Fill with polyester filling and slip stitch the opening closed.
6. Sew a button onto either side.
7. Make a loop out of ribbon and sew onto the heart.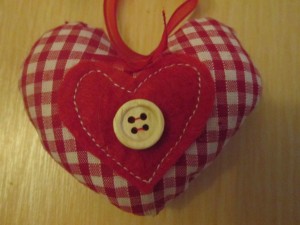 The great thing about these is that once Christmas is over, you could hang them up in other places around your house!
You might like to take look at another of my heart themed posts! Burlap Hearts.
I also have a hearts board on Pinterest, Hearts.