One of the things I am finding out as I am making fabric Christmas decorations is how great they are for using up scraps! I actually haven't needed to buy fabric or anything else to make any of these, I've used stuff I already had, fabric, ribbon and buttons. The Patchwork Star, the little gingham heart and these other decorations can be made from scraps to small to be much use for anything else.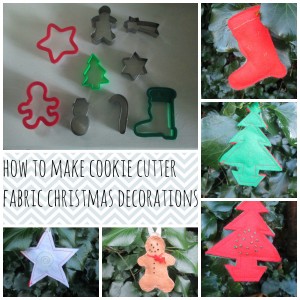 This tutorial is great for using up scraps of felt! They are very easy to make, crafty minded children could even make them and it's another use for those Christmas cookie cutters!
Cookie Cutter Christmas Tree Decorations
You will need: cookie cutters, scraps of felt, polyester filling, needle and thread or sewing machine, embroidery thread/ buttons/ ribbon to decorate.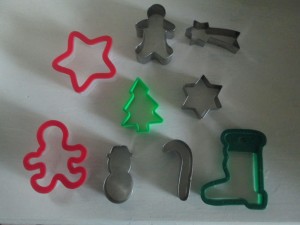 1. Gather your cookie cutters and draw round them onto paper.Cut out.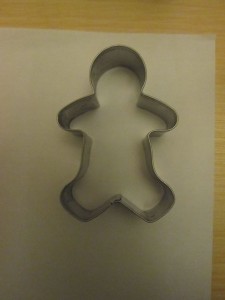 2. Using your paper templates, cut out the pieces from the felt. You will need two for each decoration.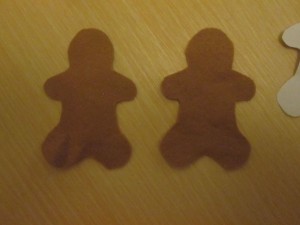 3. Take one of the pieces and decorate however you choose! I embroidered some French knots for the gingerbread man's features and buttons and chain stitch for his scarf.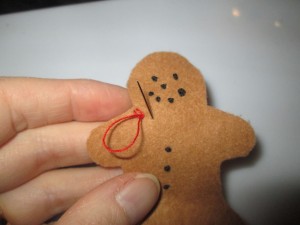 If you are not up for embroidery, you could use buttons and ribbon instead.
4. Place a small amount of polyester filling in the middle of one of the felt pieces.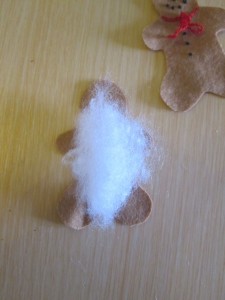 Pin the other piece on top.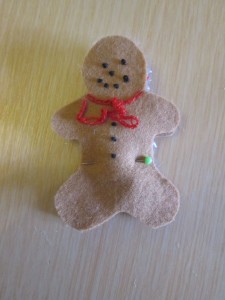 5. Sew around the edge. I hand sewed the gingerbread man because I felt like a change!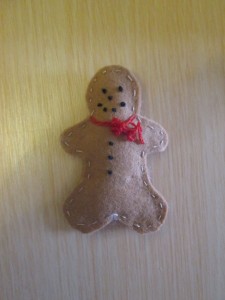 6. For hanging your decoration either make a loop with a piece of embroidery thread, or sew a ribbon loop to the top.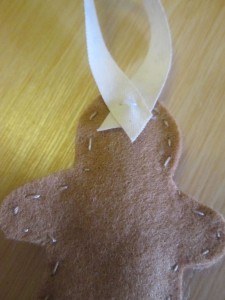 Here he is, finished!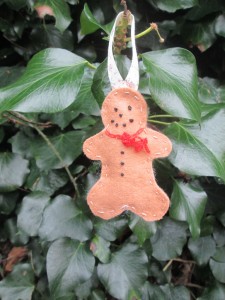 Here are some others I made with the other cookie cutters.