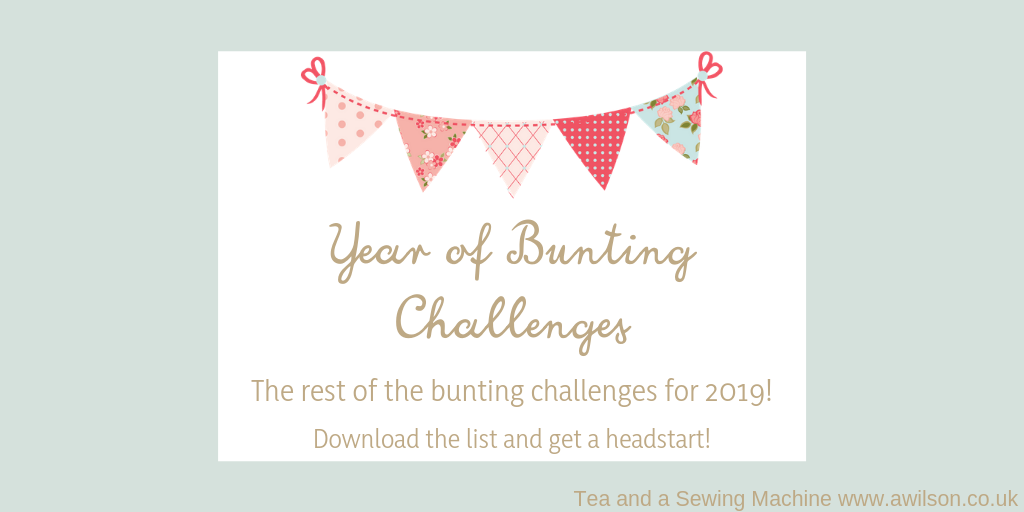 Year of Bunting Challenges
So far we've had 2 Year of Bunting Challenges.
The first was to decorate some furniture with bunting, and the second was to make some embroidered bunting.
You can see what the winners made for the first challenge here. I haven't written up the second one yet, but there was a lovely cross stitch design on a bookmark, an embroidered needle case and an embroidery hoop thing with tassels and bunting.
It's lovely that people are joining in, but I know that having a timescale on something, although it is necessary for a challenge, isn't always an aid to creativity! Some of us need plenty of thinking time as well as plenty of making time.
So here is a list of the rest of the Year of Bunting challenges. If you would like to download a PDF version, you can do so here.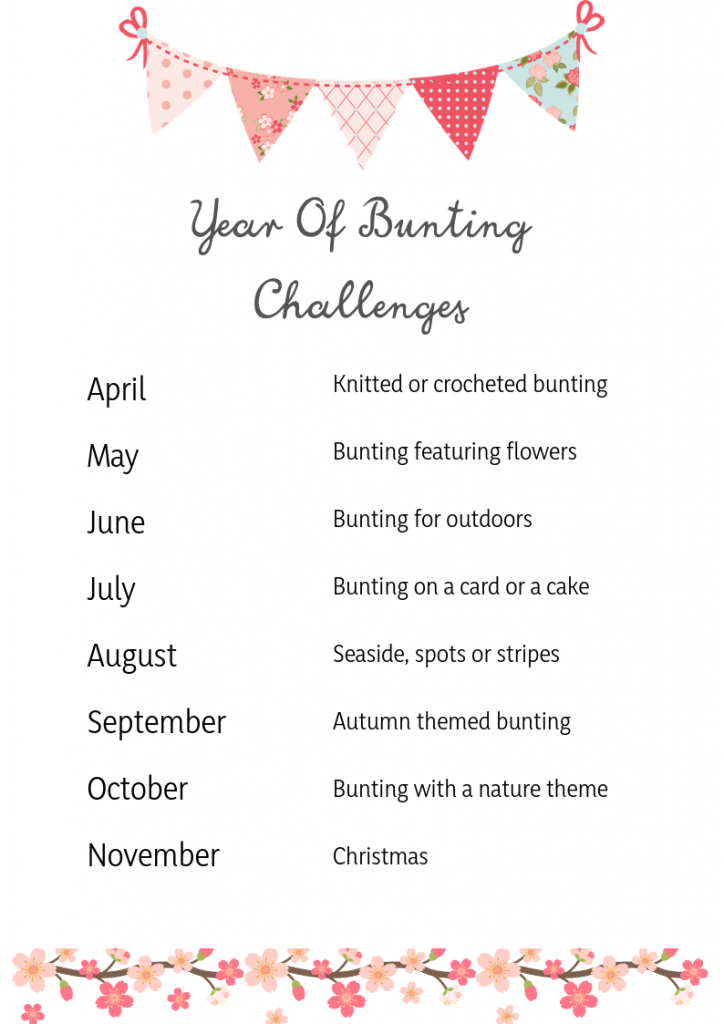 There'll be one a month until November. I haven't decided whether to do one in December, but I might leave it as everybody's so busy before Christmas. It will also give us a bit of extra time if we need it for any of the other challenges.
I'll still introduce each challenge. They will start at the beginning of the month and run until the end of that month.
Having the list in advance means that you can decide which ones you'd like to do! If you want to start them early, that's fine!
The winners will be notified by email and I'll let everybody else know too. To make things a bit easier at my end of things, I'm going to assume that you're happy for me to use your photograph and your first name if you win. If you don't want me to do this, please let me know! You can email me at teaandasewingmachine@gmail.com.
I'm hoping lots of you will join in! If you have any questions, please ask me :).