Things to Sew in the Autumn
With the days being cooler and the nights drawing in, it's the perfect time to do some sewing!
So if you're needing some inspiration, here's a list of 12 things to sew in the autumn.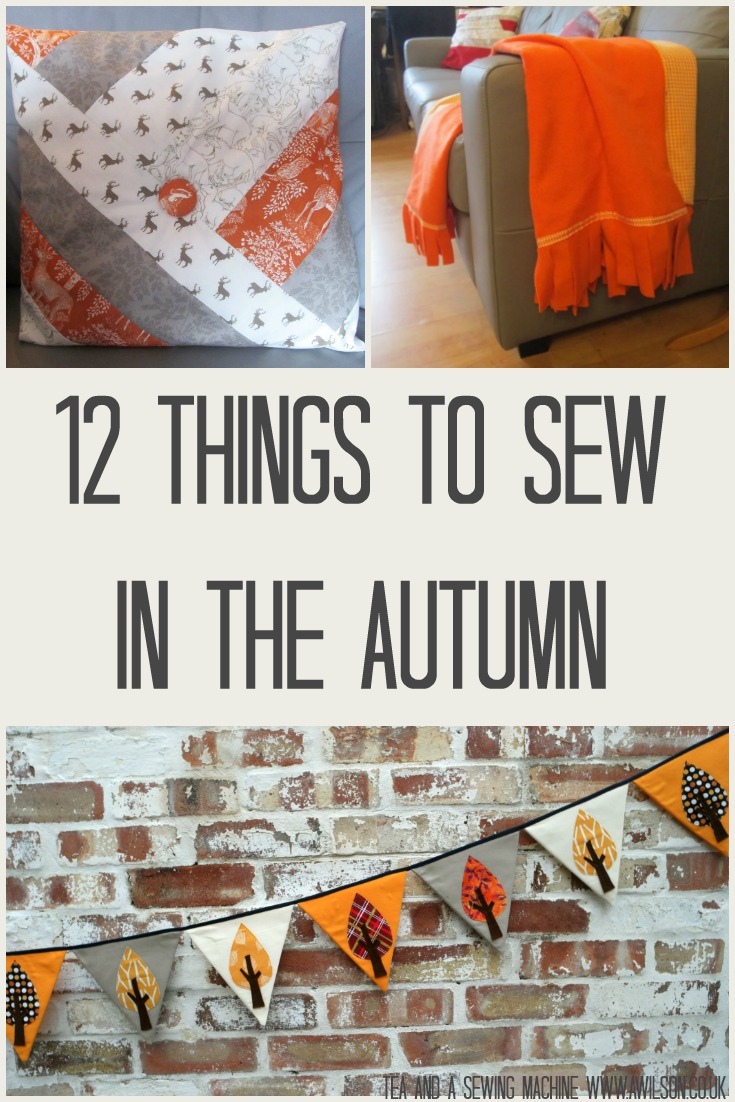 Throws and Blankets
These might seem more like things you would knit or crochet, but it's actually much quicker to whip up something on the sewing machine, unless you knit super fast!
An easy way to make a snuggly throw is to use fleece. I made this orange fleece blanket by sewing some cotton fabric to one side, cutting a fringe and adding some ribbon. It's been a couple of years now and my little boy Aidan still loves it!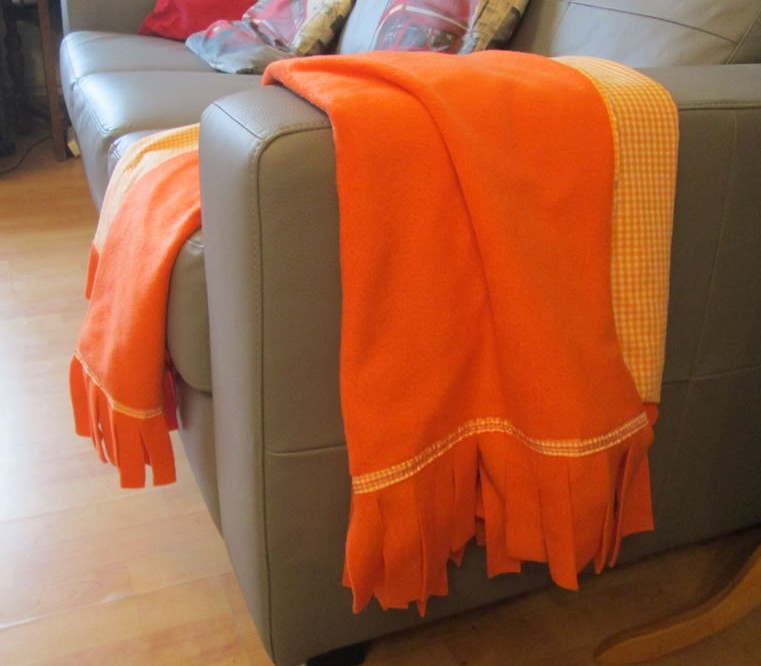 You could make something similar with 2 pieces of fleece if you wanted it to be snuggly and warm on both sides.
Another option would be to buy an old fashioned wool blanket (I've bought some from Ebay in the past) and see what you could do to make it your own! You could sew pretty cotton to one side or applique a design, or you could add a border or a trim.
Cushions
Cushions are a great way to change things up at home. They're also among my favourite things to make because they are easy, quick and the possibilities are endless.
This is a patchwork cushion I made last year from autumn themed fabric. I actually didn't set out to make a patchwork cushion. It was only because I couldn't make my mind up which fabric I liked best!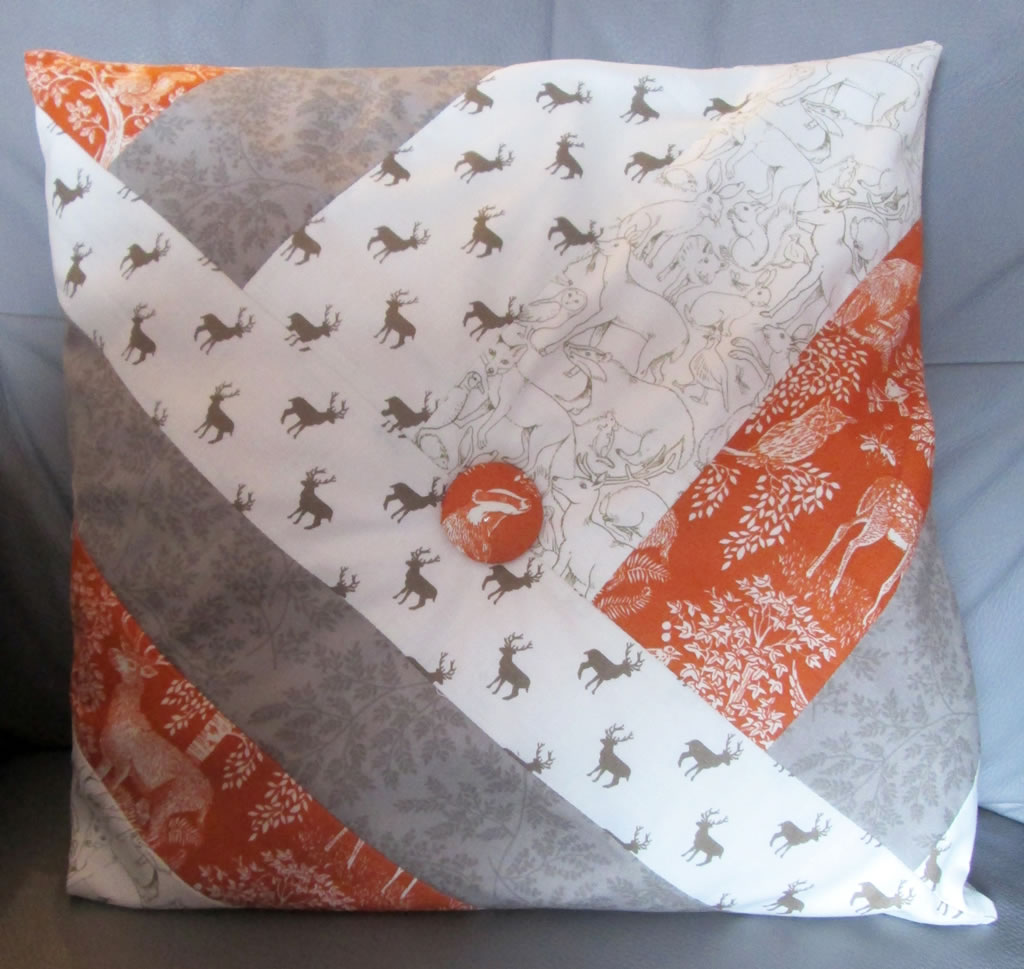 If you are on a budget or you have no time, you could make some new cushion covers from tea towels. As they are already hemmed and almost the right size, they are very quick to make. Here's an affiliate link to a very cute tea towel with a squirrel on it, perfect for an autumn cushion!
Bunting
This is another quick and easy way to bring a little bit of autumn into your home. Bunting is great for using up odds and ends left over from other projects. You can applique shapes to it, or add a pom pom trim.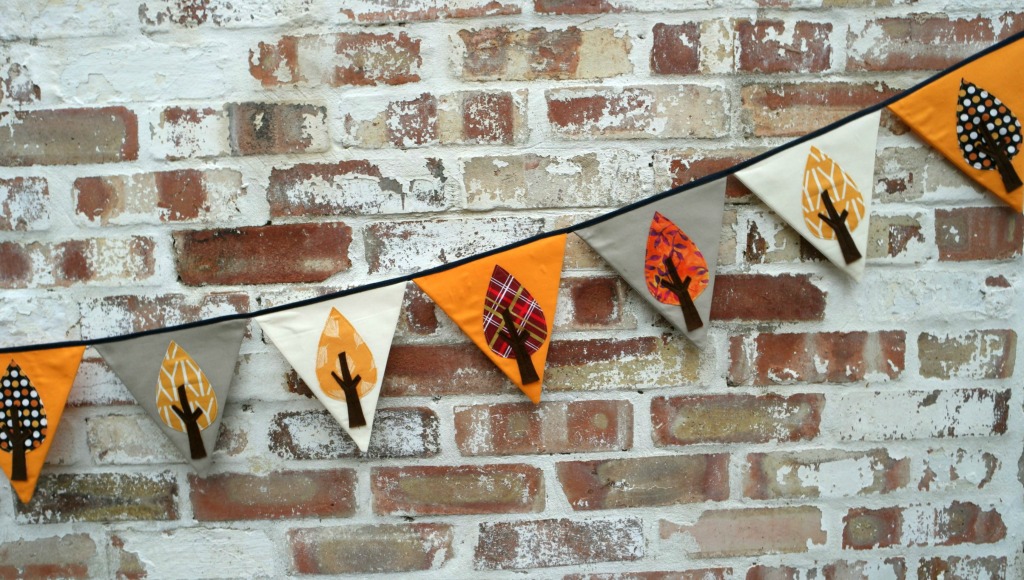 This autumn bunting was a guest post I wrote for All Free Sewing and Seam and Scissors, for National Sewing Month. I chose plain cotton in autumnal colours and the I appliqued trees to the flags. If you hop over to that post, there's a template you can download for the trees.
Autumn Themed Table Mats
Autumn themed table mats and coasters are some other things to sew in the autumn. Like the bunting, you can choose autumnal colours and applique trees, leaves, pumpkins or anything else that makes you think of autumn!
Storage Boxes
With Christmas steadily working its way round again, storage boxes are useful things to sew in the autumn. Whether you like to have a good clean up before Christmas, or you want to get ahead and make sure that you have somewhere to put odds and ends, Christmas napkins or new toys, storage boxes are always handy!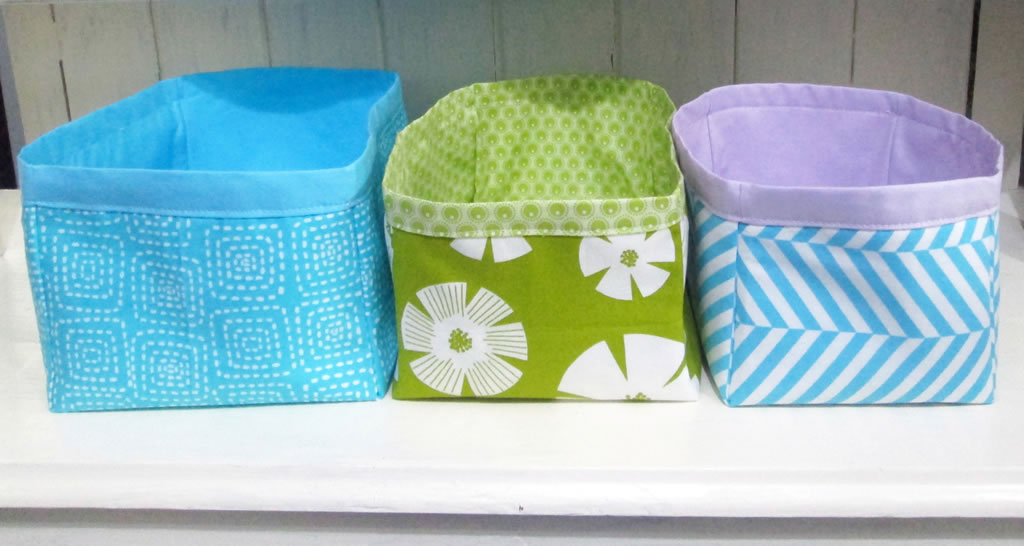 Handwarmers
Handwarmers are nice things to sew in the autumn, especially if you know people who feel the cold. Simply sew up a rectangle of fabric, fill it with rice and sew up the opening. Pop it in the microwave for a minute and it will stay warm for ages.
You could make bigger versions for people have sore joints that become more painful in colder weather.
Quilts
Now that the days are getting shorter, you might find that it's a good time to start a bigger project.
If you are put off making a quilt by the idea of all those fiddly little pieces that take forever to sew together, you could make a smaller quilt, or make bigger quilt blocks. They don't have to be tiny!
If you like patchwork but you don't especially like the quilting part, you could back your patchwork with fleece or a wool blanket.
Mug Cosies
Not only do mug cosies make your drinks look cosy, they also keep hot drinks warmer for longer. They're useful if you like to have a cup of tea out in the garden while you do some autumn tidying up.
Mug cosies are good scrap projects too, and if you make lots, you can give them to people as presents!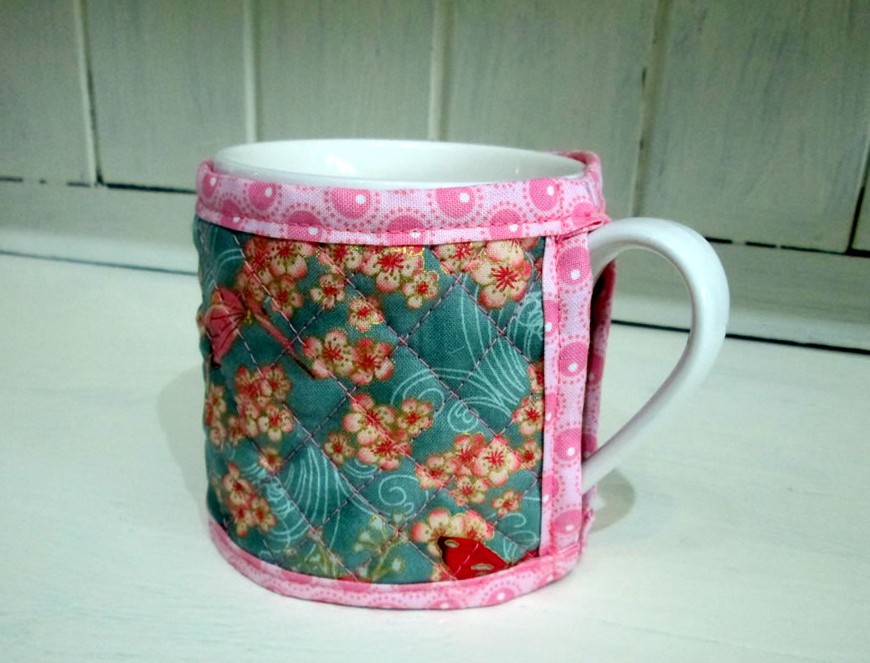 I have a tutorial for a crocheted mug cosy too. Being small things, they don't take long to make even if you crochet slowly!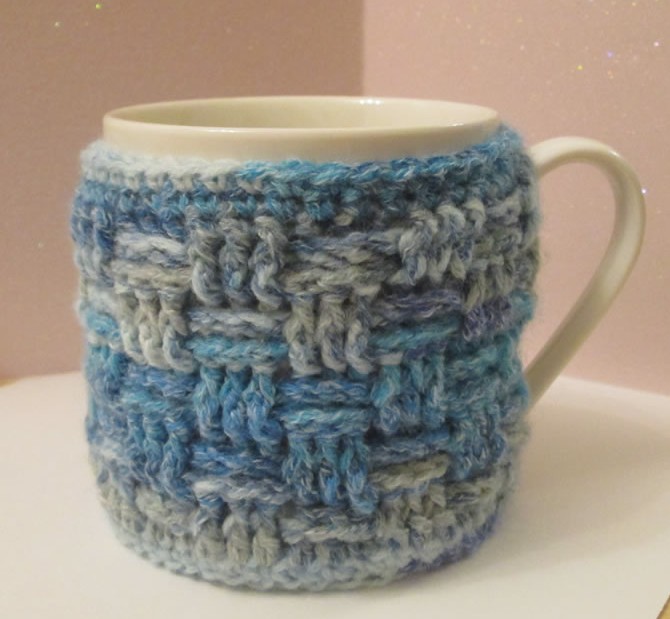 Costumes for Halloween/ Children in Need
Wherever you are in the world, your child is probably going to need a costume!
In the UK, on Children in Need day, children go to school dressed up as superheroes and people do stuff to raise money. The money goes towards helping disabled and disadvantaged children.
My boys, especially Aidan, have got a thing about being superheroes that nobody's heard of. Last year he was Booster Gold. Dominic was Green Arrow and Barnabas was Green Lantern. It's just as well their mum can sew, because they do not sell outfits for obscure superheroes in the supermarket!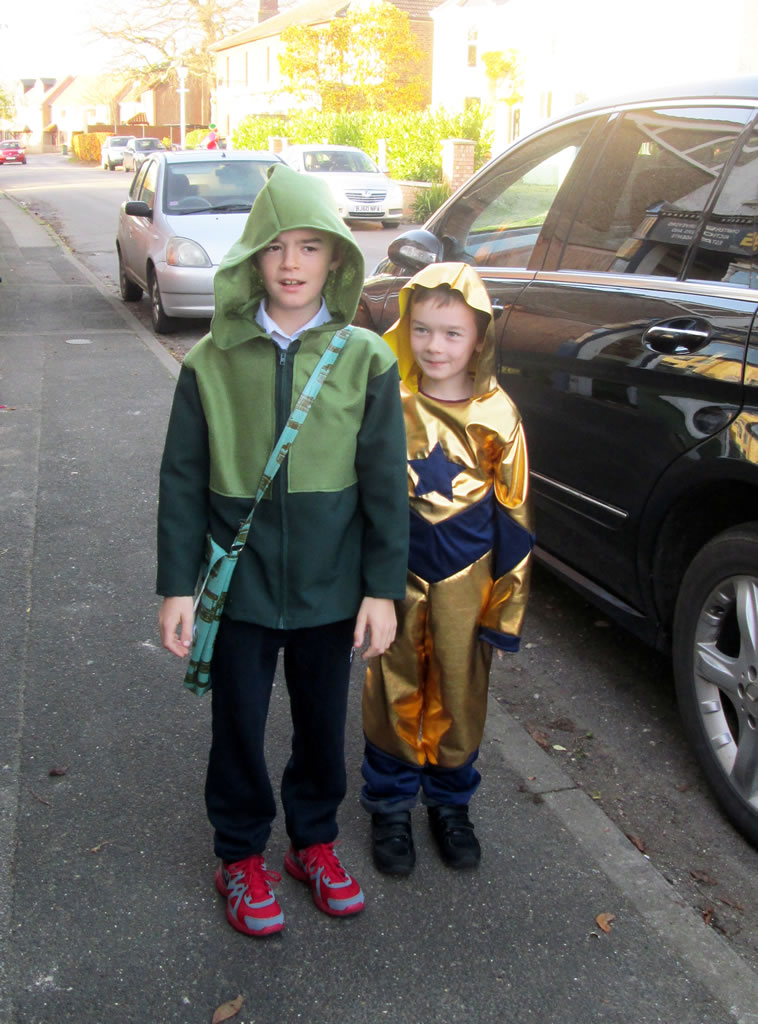 Christmas Presents
It's never too early to start! Possible present ideas could include bags, purses, wallets, ties, slippers, pyjamas, tablet cases, phone cosies and covered notebooks. There's a list of easy things to make here.
Christmas Decorations
I love to sew Christmas decorations. My favourite way to make them is to hand sew them out of felt, and add embroidery, beads, buttons and sequins. It's a lovely thing to do in the dark evenings or when you're at home and the weather outside is awful.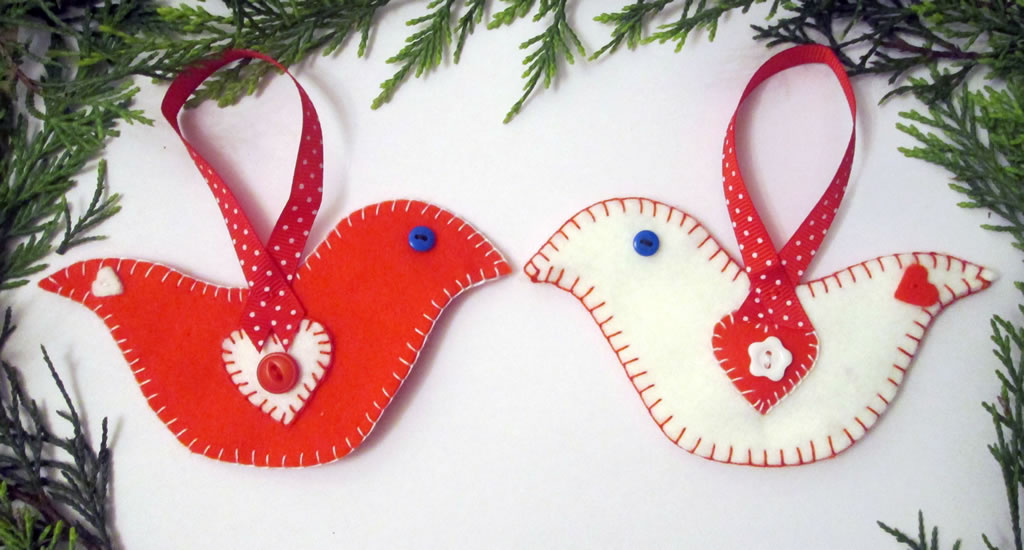 Warmer Versions of Your Favourite Summer Outfits
I've worn my favourite summer dresses for the last time this year. It can be a gloomy thought, knowing that you won't be wearing pretty cotton things in lovely colours again for a while.
But there's no law that says have you have to wear dreary colours in the winter! Jersey and brushed cotton are warmer options for the colder months, and you can get those in all kinds of colours and prints.
You could try making your favourite summer things just in different fabric. Obviously you'll be chilly in a little sundress in November, but you make the little sundress out of something warmer and wear leggings and a long sleeved top underneath it, it'll be a lot warmer!
If you miss pretty cottons during the winter, you could line it to make it warmer. Microfleece is an option as it is both fairly thin and warm.
Just writing this has given me lots of ideas! I hope it's given you some too. If you'd like to, you can tell me in the comments.
Happy sewing!